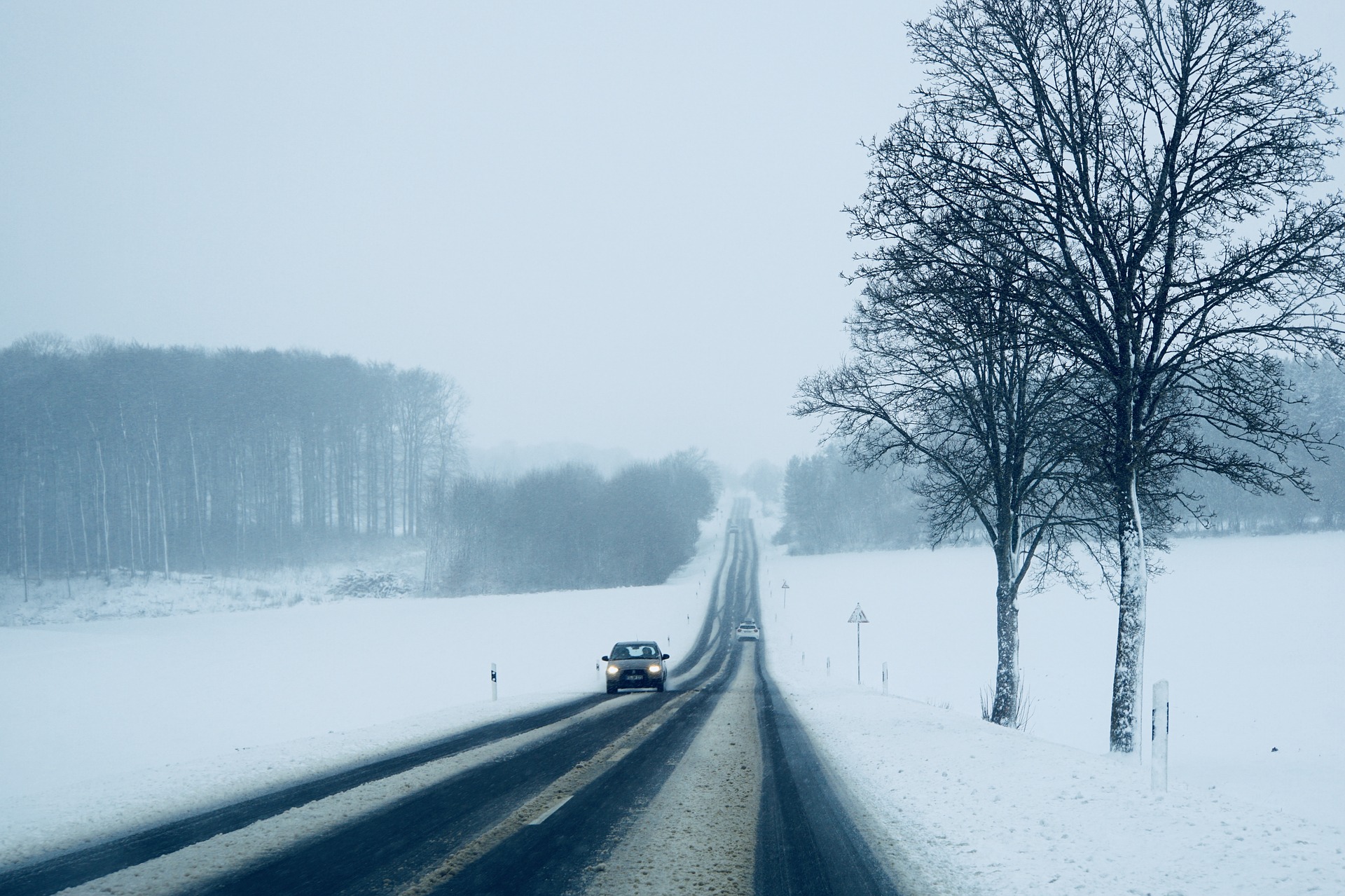 Winter weather puts drivers at an increased risk of being in an accident or becoming stranded. Emergencies can happen to anyone. Whether you slip off a snowy road or fall victim to a dead battery, a car emergency kit can get you back on route quickly and safely.
Car Emergency Kit List
You can create a DIY Emergency kit or simply purchase a pre-packaged kit. Either way, we recommend storing this kit in a waterproof bag inside your trunk.
Vital Supplies:
Jumper cables
Flashlight with extra batteries, or a hand-crank flashlight
First-Aid kit including band-aids, adhesive tape, gauze, antiseptic gel, medical wrap, etc.
Multi-tool (Swiss Army Knife or Leatherman Tool)
Road Flares or reflective warning triangles
Cell phone charger
Bottled Water
Winter Essentials:
Blankets, gloves and hats
Ice scraper
Folding/collapsible snow shovel
A bag of sand or kitty litter to help your vehicle gain traction in snow
Hand warmers
Winter boots
Sleeping bag
Optional Additions:
Small fire extinguisher (5-lb., Class B or Class C type) in case of a car fire
Tire gauge
Jack and lug wrench for a flat tire
Gloves, rags and hand cleaners
Fix-A-Flat for minor tire punctures
Battery operated radio
Lighter and box of matches
Rain poncho
Nonperishable foods
We strongly advise traveling with a cell phone through inclement weather in case of an emergency - only use your device when the vehicle is stopped and it is safe to do so!
Ask your local Rockford Mutual Insurance Agent about our Roadside Assistance Program that will send help to your vehicle if it breaks down unexpectedly this winter!
Amy Casey
Social Media & Communications Specialist
Amy joined Rockford Mutual in January of 2017 with an Associates Degree in Marketing. Amy has a great understanding of insurance in general as she has obtained her Associate in General Insurance designation.