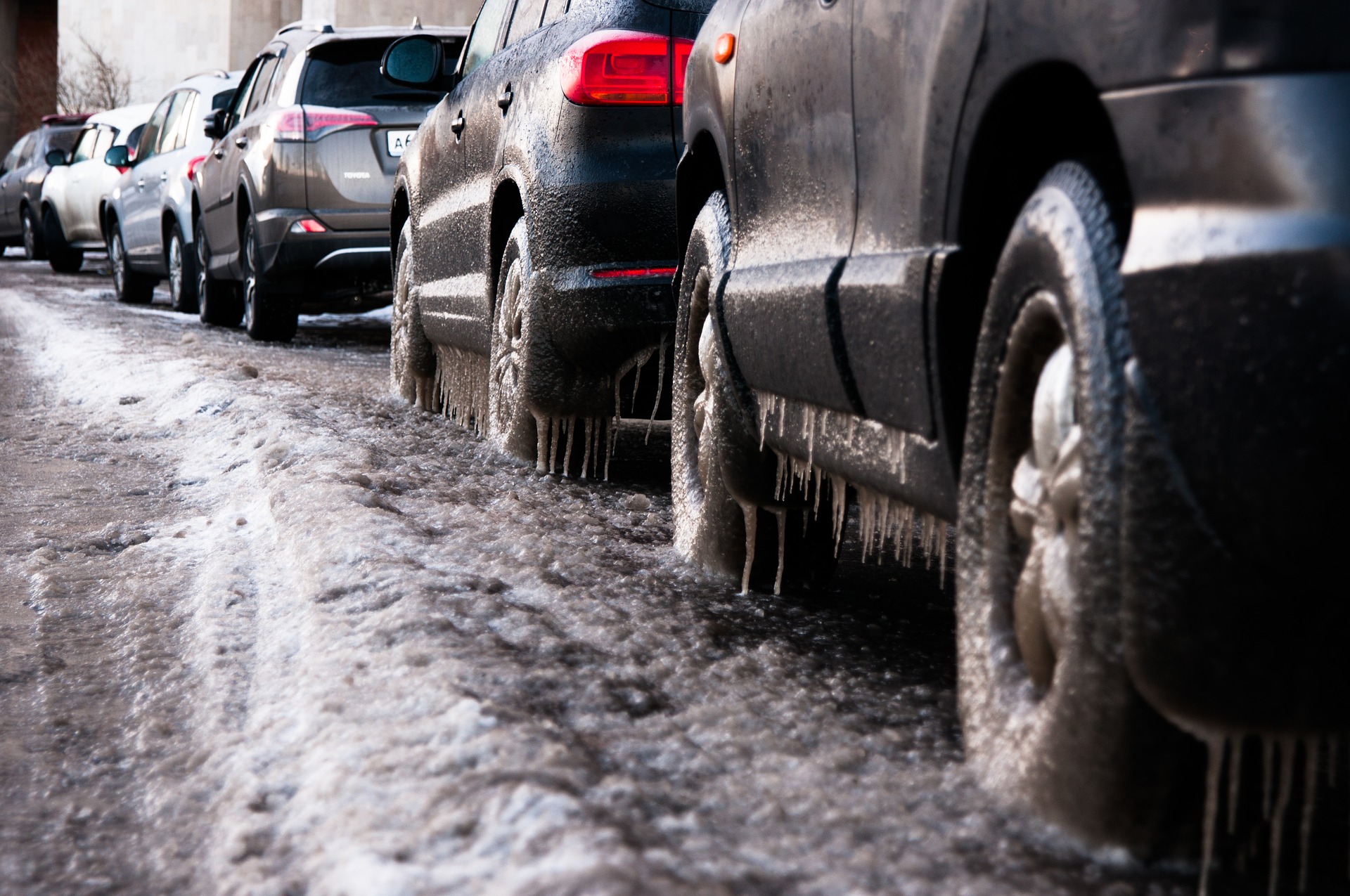 If you're in the habit of keeping up with a clean car, than winter months are most likely your worst nightmare! Between the frigid temperatures, snow, slush, ice and salt, you may not even be able to recognize your vehicle from across the way. What once was pearly white, is now a very dusty gray...
Keeping your car clean in winter might seem impossible, but by planning ahead and putting in a little bit of time, it can be done! Here are 5 winter car cleaning tips to avoid a slushy mess:
Stomp it off. First things first, clean off your shoes before you even think about entering your vehicle to avoid bringing the gunk in the first place. Stomp them clean, brush them off or keep a spare pair in your vehicle to put on before going into your vehicle.
Protect protect protect. Installing winter grade floor mats can help prevent snow, salt and sand from being ground into the carpet. While fabric mats are better than nothing, a flexible rubber mat with a deep pocketed tray offers the optimal protection for your vehicles floors and are able to withstand severe cold without cracking. Wear and tear on your floors could lead to holes in the fabric, which could eventually erode all the way through the floor of your vehicle!
Clean the undercarriage. When you do take your car in for a wash, make sure to choose one that is equipped with an undercarriage sprayer. Chunks of ice, rocks and salt can damage the undercarriage of your vehicle. An undercarriage has drainage holes that can get clogged or restricted due to build-up left behind from the road. Keeping the undercarriage clean will prevent rust and corrosion.
Vacuum. While vacuuming should be done all year-round, it is especially important in the winter months as salt and dirt begin to build up in your floors and upholstery. Whether you use a shop vac, one at a car wash, or your household vacuum, be sure to get under floor mats and into all cracks and crevices.
Wipe it down. Wipe down the windows, seats and dashboard to create a clean and sanitized base. Cold dry winter air can dry out the leather and vinyl in your vehicle, applying a conditioner will help guard against drying and cracking. Conditioners also help to prevent discoloration caused by the winter elements.
Keeping your car clean throughout winter is one thing, but keeping it running smoothly is another. Ask your local RMIC Agent about our Roadside Assistance program so that your never stranded even when the weather gets tough.
Amy Casey
Social Media & Communications Specialist
Amy joined Rockford Mutual in January of 2017 with an Associates Degree in Marketing. Amy has a great understanding of insurance in general as she has obtained her Associate in General Insurance designation.