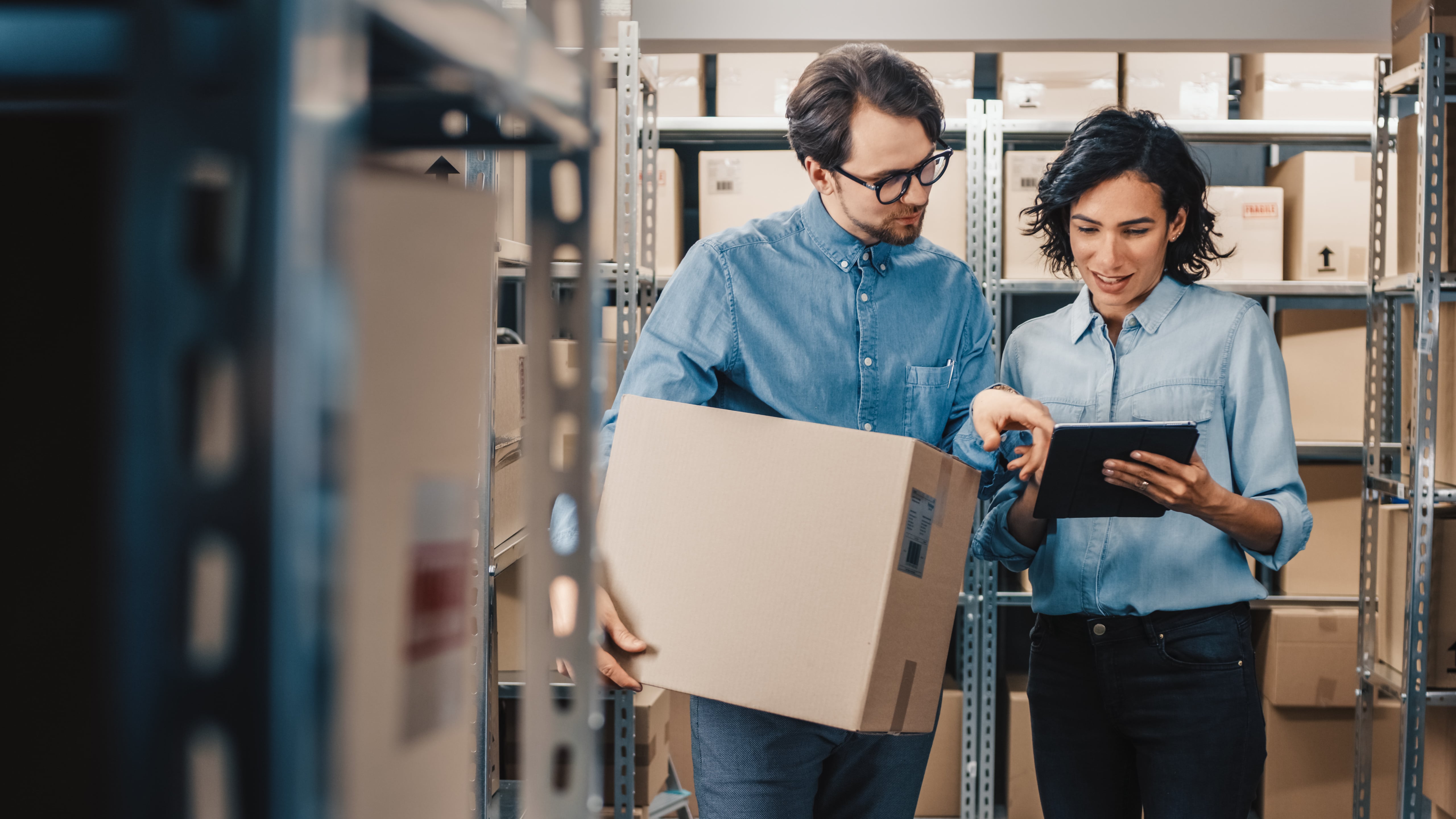 As a business owner, taking inventory can be a very tedious task that probably is not your favorite thing to do. However, taking and keeping up with your inventory regularly is very important.
Taking inventory not only allows you to keep track of what you have already, but it gives you a better understanding of what you may need more or less of in the future. In addition, having an up-to-date inventory can make the world of difference should your business suffer a claim.  
There are several approaches to tracking inventory, but we'll guide you through using paper & pencil, electronics, and hired experts. The time and cost of each approach varies, but the choice of which will work best is ultimately your decision:
1. Paper & Pencil
Taking inventory with a paper and pencil may seem a little old fashioned (especially with all the technology available today) but it is still a good option if you are trying to get an idea of where your inventory is at. Taking an inventory with paper & pencil requires you or an employee(s) to go around your business and count all the items you have on the floor and in the stockroom.
Ever heard of the ABC method? Many businesses find it helpful to have tighter controls over higher-value items by grouping inventory items into A, B, and C categories:
A Products – big-ticket items that make up the smallest percentage of inventory and have the largest annual consumption value.
B Products – standard priced items that contribute to the overall percentage of inventory with a moderate consumption value (these are the products that fall between A and C).
C Products – least expensive items that make up the largest percentage of annual inventory and have the lowest annual consumption value.
This helps ensure that what you have on paper matches the actual intake you have in the store.
This option may take the longest to tackle because it requires a lot of attention to detail, but it's also the least expensive option and gives you the most control.
2. Electronically
There are a variety of software programs and tools that can help collect the data you need to track inventory rather than doing it all manually. Some popular options include QuickBooks, Sortly and Inventory Now.
These types of software will streamline inventory tracking by integrating your sales with your inventory. There is less room for human error with this method as opposed to using the paper and pencil method. Some of the equipment most commonly used are barcode scanners and POS systems which provide real-time inventory data that can be used in tandem with your control system, and that in turn can give you the insight you need for your inventory levels.
This is a great option for those businesses that have experienced steady growth and/or increased inventory. These programs will allow you to spend more time on optimizing your business, and less time on counting boxes.
3. Hire the Experts
There are companies that specialize in taking inventory and merchandising. This is the most expensive option and the cost will depend on multiple factors. It is recommended to schedule your inventory count during a non-peak time so that you can save more money since the demand won't be as high. 
Using this approach is a great option because the margin for error is less. This might be the best choice if you have a larger amount of inventory to complete, because the experts will be able to solely focus on finishing the inventory.  
---
Tracking your inventory and keeping it up to date will help your business thrive in the long run. Tracking trends, peak seasons and sales of different items will help you forecast different marketing efforts and optimize your business growth strategy. Additionally, having confidence in your inventory can help you uncover any potential theft of merchandise.
Protect your inventory, employees, customers and more with a Commercial Policy from Rockford Mutual:
Shamara Glover
Marketing Assistant
Shamara joined Rockford Mutual in November of 2019 with a Bachelor's degree in Business Administration from Robert Morris University in Chicago.