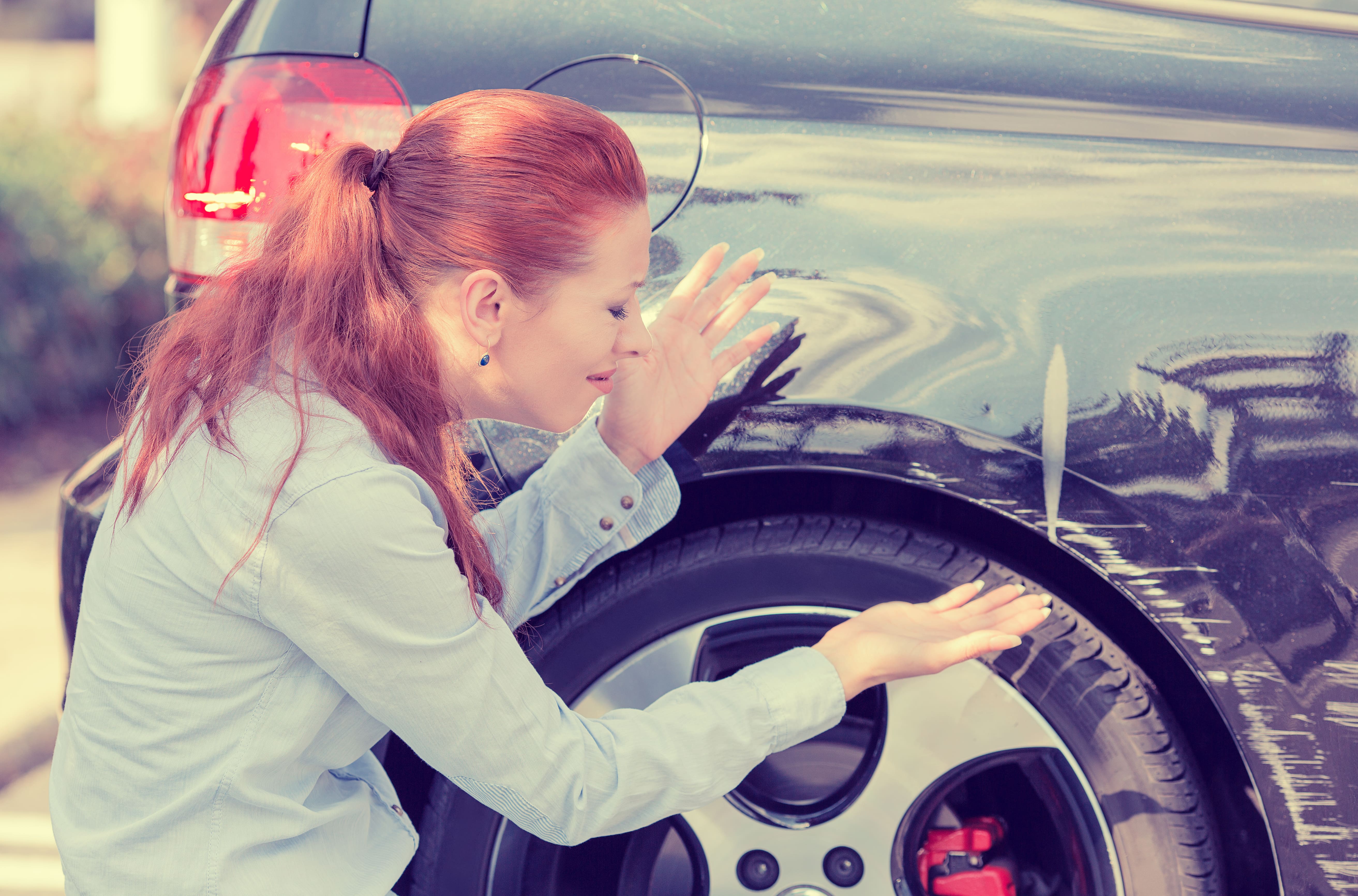 Talk about a bad day – you're getting ready to head out and notice your car has recently been sideswiped by another vehicle. There are three basic steps you'll want to take after you discover someone has hit your parked car:
Contact the police. An officer will provide you with an official accident report following his documentation of the incident. Typically, you'll need this document when filing the claim with your insurance company. Be sure to ask for the name and badge number from the officer assisting you.
Document the accident. Gather as much information about the occurrence as possible, such as the location, general time of day, weather conditions, etc. If it is safe to do so, try taking pictures of the damaged vehicle, debris, and/or tire tracks along with any landmarks or signage that identify the location of the accident.
Notify Your Insurer. Contact your insurer as soon as possible after you recognize damage, while the details are still fresh in your mind. Your agent will advise you of what you need to do to file a claim and what to expect throughout the claims process. Keep in mind that if the vehicle damaged was a company vehicle, then you will most likely need to contact your business's insurance company.
If the driver who hit your vehicle happens to leave a note, make sure you share those details with both the police and your insurer. Usually your insurer will handle the claim directly with the other driver's insurer.
HIT-AND-RUN ACCIDENTS
If the driver who hit your parked car fled the scene and did not leave any contact information, the incident may be classified as a hit-and-run. The fleeing driver may be considered uninsured by your insurance company. Some states have different penalties for hit-and-run offenders depending on whether the accident resulted in physical injuries, vehicle damage or both.
WILL MY INSURANCE COMPANY PAY FOR THE DAMAGE?
Payment is entirely based off of the coverages listed on your policy and the details of the occurrence. If you purchased the following coverages, your insurance may help with the costs of repairing the damage done to your parked car:
Collision Coverage typically helps pay to repair or replace your vehicle if another car crashes into your car while parked and/or if you hit another vehicle or object, regardless of who is at fault.
Uninsured Motorist Coverage may help pay for repairs if your car is damaged by a driver who is uninsured or who fled the scene of the accident.
Collision and Uninsured Motorist coverage are optional coverages. You may be responsible for paying a deductible before your insurer helps pay for the damage. The amount payable will also be subject to your policy limits, which is the maximum amount your insurance will pay for a covered claim.
Amy Casey
Social Media & Communications Specialist
Amy joined Rockford Mutual in January of 2017 with an Associates Degree in Marketing. Amy has a great understanding of insurance in general as she has obtained her Associate in General Insurance designation.