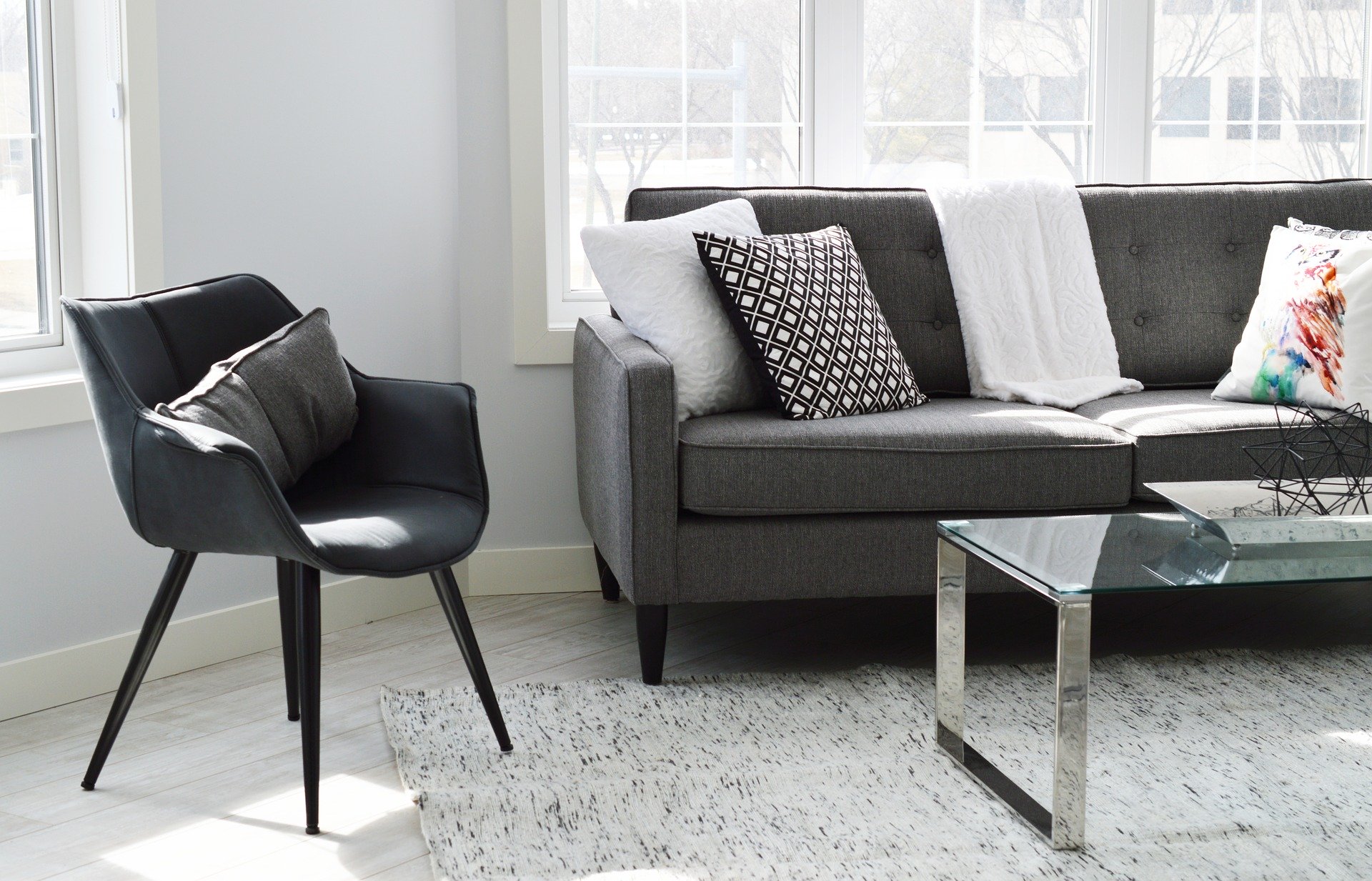 When you select a homeowners policy, or typically any type of property insurance, you've got to choose between two coverage options: replacement cost and actual cash value (ACV). What do these mean, and which one should you choose?
Don't worry, they aren't as complicated as they sound. These coverages identify how you will be reimbursed for a covered loss. Your expert RMIC Insurance Agent will help walk you through which option is the best for you, so you receive the right coverage at the right price point.
Replacement Cost Definition
This coverage option does exactly what it says – it provides you with a payment equal to the amount needed to replace your lost items with a brand-new version. If your TV gets incinerated by a home fire, it's the cost of buying a comparable model at the store.
The majority of homeowners find replacement cost superior to ACV because it allows you to put yourself in the same position you were prior to the loss. It provides you with the necessary money to replace your items. It is more expensive, because your insurance company needs to pay more if your home or stuff gets damaged.
Actual Cash Value Definition
Actual Cash Value (ACV) is an insurance term that simply means the depreciated value of an item of property at the time of loss. So rather than being reimbursed for the cost of a brand-new version, you will be compensated for the value of the item as if it were being sold at a garage sale.
ACV coverage puts you in a tough position because you won't be able to go out and buy a similar item new, at least not without paying some of the cost out-of-pocket. Replacing your personal property – or worse, your home – on an ACV or depreciated basis leaves you at a loss compared to replacement cost settlements. This coverage option is less expensive than replacement cost because you are essentially willing to pay some of the cost out-of-pocket to replace your damaged property.
Which is Better, Replacement Cost or ACV?
One coverage is no better than the other. It all depends on your financial situation, your home and your stuff. Most people prefer replacement cost coverage, since you'll be able to replace your home and belongings in case of a disaster without needing to dip into your own money.
This is especially true if you don't have a significant savings or if you have a lot of debt. In fact, some mortgage loans may require you carry replacement cost coverage so they can be certain their property is in the best interest. You may decide to take on a higher premium to avoid getting hit with a devastating loss that could leave you homeless.
Certainly, in some cases ACV is an appropriate coverage option. If you have significant savings or other assets and you'd rather take the chance of dipping into them rather than paying higher monthly premiums – ACV is for you.
When Do I Receive Payment?
Replacement Cost Settlements
Depending on the size and severity of the loss, you will likely need to provide a list of lost items. This list may take the insurance company some time to review and determine how and to what extent they are going to reimburse you. Creating a home inventory list is a great practice to speed up the claims process.
Required Information
In order to provide full compensation for the replacement of items or personal contents that were insured in your home, you should expect to provide a list of:
The item descriptions with makes and models, if applicable
When you originally purchased each item
The price you paid for each
The item's replacement value today
Any photos showing the condition of the items
The original receipts, if possible
You likely don't keep receipts for everything you own, but be sure to hold on to receipts for big ticket items such as your TV or furniture. Be sure to ask your insurance adjuster for a form or guidelines to help you fill out your proof of loss items list.
Two-Step Reimbursement Process
Check #1 – this check will provide payment for the actual cash value of the items.
Check #2 – After you've provided receipts proving you replaced the lost items, you should receive your final payment reimbursing you for the replacement cost of those items.
Actual Cash Value Settlements
Your insurance company will likely ask you to sign off on the amount of your settlement, agreeing that it's final payment, before you receive your check.
Items That Cannot Be Replaced
If you own specialty items such as collectibles, antiques, and fine arts, than you should discuss that with your insurance agent before a claim occurs. Often times, these types of property are high in value and/or cannot be easily replaced, so they are typically excluded from most homeowners policies. Some homeowners policies may cover these items, up to a specified limit.
It's important to notify your agent about these items when purchasing your homeowners policy so you can get the proper advice as to how you can protect the value of those items with the right type of insurance. Your settlement could end with much disappointment if the proper insurance was not obtained for these items.
How Do I Purchase Replacement Cost or Actual Cash Value Coverage?
Visit your local RMIC Agent to purchase either replacement cost coverage or ACV coverage through Rockford Mutual! Before you do, you'll want to make sure you have a list of the items you intend to insure, especially any valuable or appreciating items. Homeowners insurance typically covers your belongings up to a certain limit, so your agent will help you determine if you need to change your limits or buy extra coverages.
Amy Casey
Social Media & Communications Specialist
Amy joined Rockford Mutual in January of 2017 with an Associates Degree in Marketing. Amy has a great understanding of insurance in general as she has obtained her Associate in General Insurance designation.