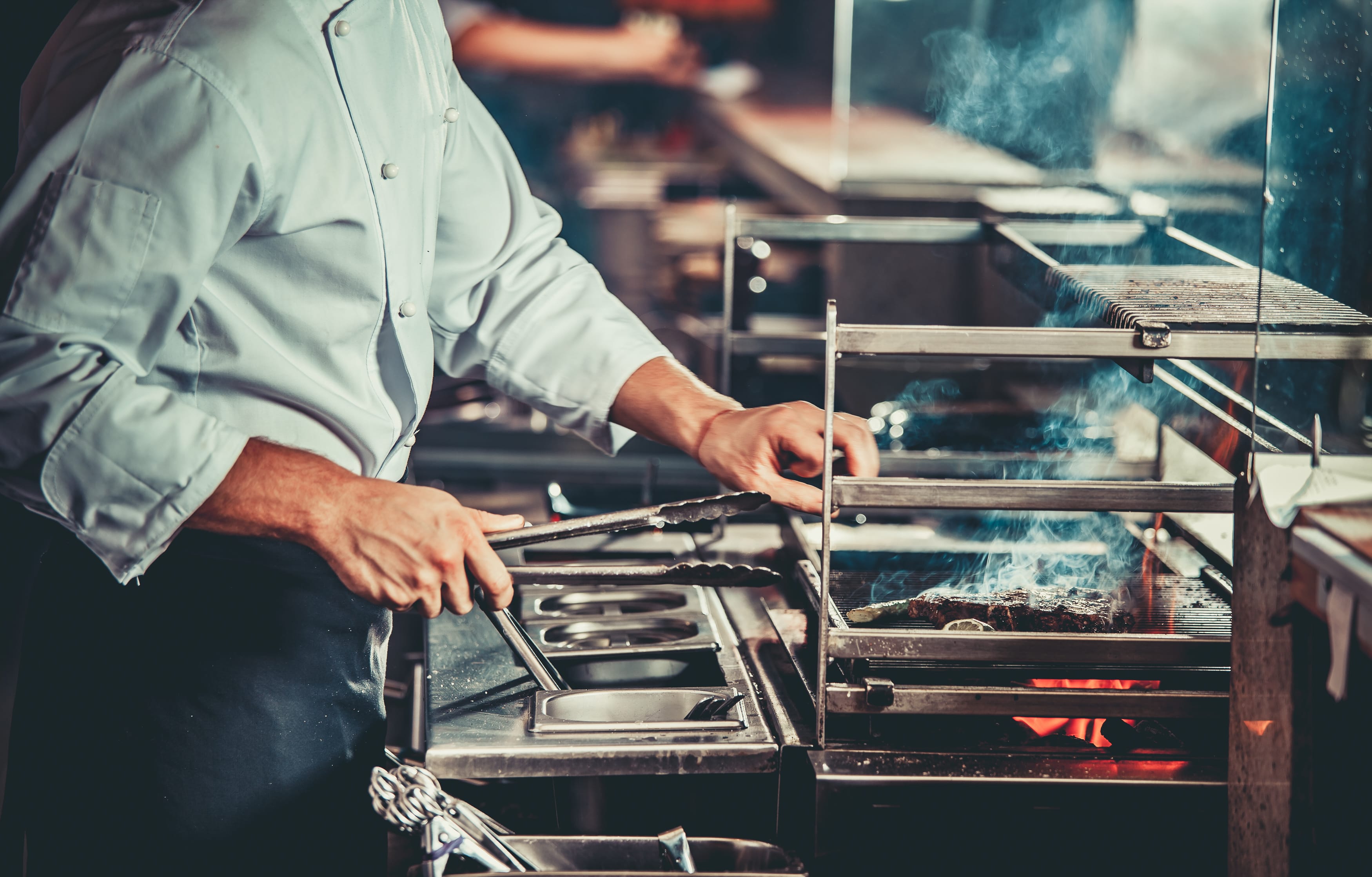 Five beef wellington, two scampi, three risotto - on the fly! Commercial kitchens are often hectic environments with a lot going on; from chefs churning out order after order to servers running back and forth trying to keep the tables turning. The fryers, open flames, electrical connections, cooking oils, paper products and cleaning chemicals is the perfect concoction for a fire to flame out of control.
According to the National Fire Protection Association (NFPA), nearly 7,500 restaurants report a fire each year resulting in an annual average of $165 million in direct property damage. It's vital you take the necessary steps to protect the dream you've built from a devastating fire, as well as acknowledge the best steps to take during one:
Tame the Flame: Prevent Fires
Many commercial kitchens are equipped with the necessary tools and technologies to stop a fire before it gets out of hand, but there are a handful of other things that your restaurant can do to prevent a fire from starting in the first place:
Install a "firefighter" – You can protect all your ventilating equipment (filters, hoods, ducts) along with other commercial kitchen equipment that produces heat with an automatic fire-suppression system. These systems will automatically disperse chemicals to diffuse flames and turn off the electrical supply to nearby equipment or shut down the fuel. Ensure that your fire-suppression system is professionally installed and inspected semi-annually.
Have Back Up – There are several fire hazards present in commercial kitchens – paper products, open flames, cleaning chemicals – but grease tends to be the number one culprit. Ensure your commercial kitchen is equipped with a class K fire extinguisher that is specially designed for fires involving combustible cooking fluids. ONLY use the K fire extinguisher AFTER the built-in fire-suppression system has been activated. Keep Class ABC extinguishers elsewhere for all other fires (plastic, wood, paper, etc.).
Maintenance is Important – Don't let a frayed cord or broken switch plate go unnoticed. Regularly inspect your equipment and ensure electrical maintenance is preformed on a regular basis.
Clean and Pristine – Grease is extremely flammable; as buildup increases the risk of a fire increases. The NFPA recommends quarterly inspections of exhaust systems in high-volume operations and semiannual inspections in midsize operations.
In the Line of Fire: Be Prepared
Accidents are called accidents for a reason, sometimes even the most careful kitchens experience commercial fires. You should have an emergency plan in place for the sake of your customers, employees and property:
Implement a Power-Down Plan – Train at least one to two workers per shift how to shut off electrical and gas power in the event of an emergency.
Create an Evacuation Plan – Designate one staff member, usually the manager on-site, to be the evacuation manager. This person should handle calling 911, deciding when an evacuation is necessary and ensuring everyone exits the building safely. Train your staff on how to use different exits depending of their location in the restaurant. Remember that the front door is often an emergency exit.
Offer Emergency Training – Train new employees about evacuation procedures and the usage of fire-safety equipment. Refresh all staff on these procedures once annually.
Rockford Mutual's Business Owners Program can be tailored to your restaurant to protect you from your specific risks, contact a Rockford Mutual Agent today to check out our customizable coverages.
Amy Casey
Social Media & Communications Specialist
Amy joined Rockford Mutual in January of 2017 with an Associates Degree in Marketing. Amy has a great understanding of insurance in general as she has obtained her Associate in General Insurance designation.