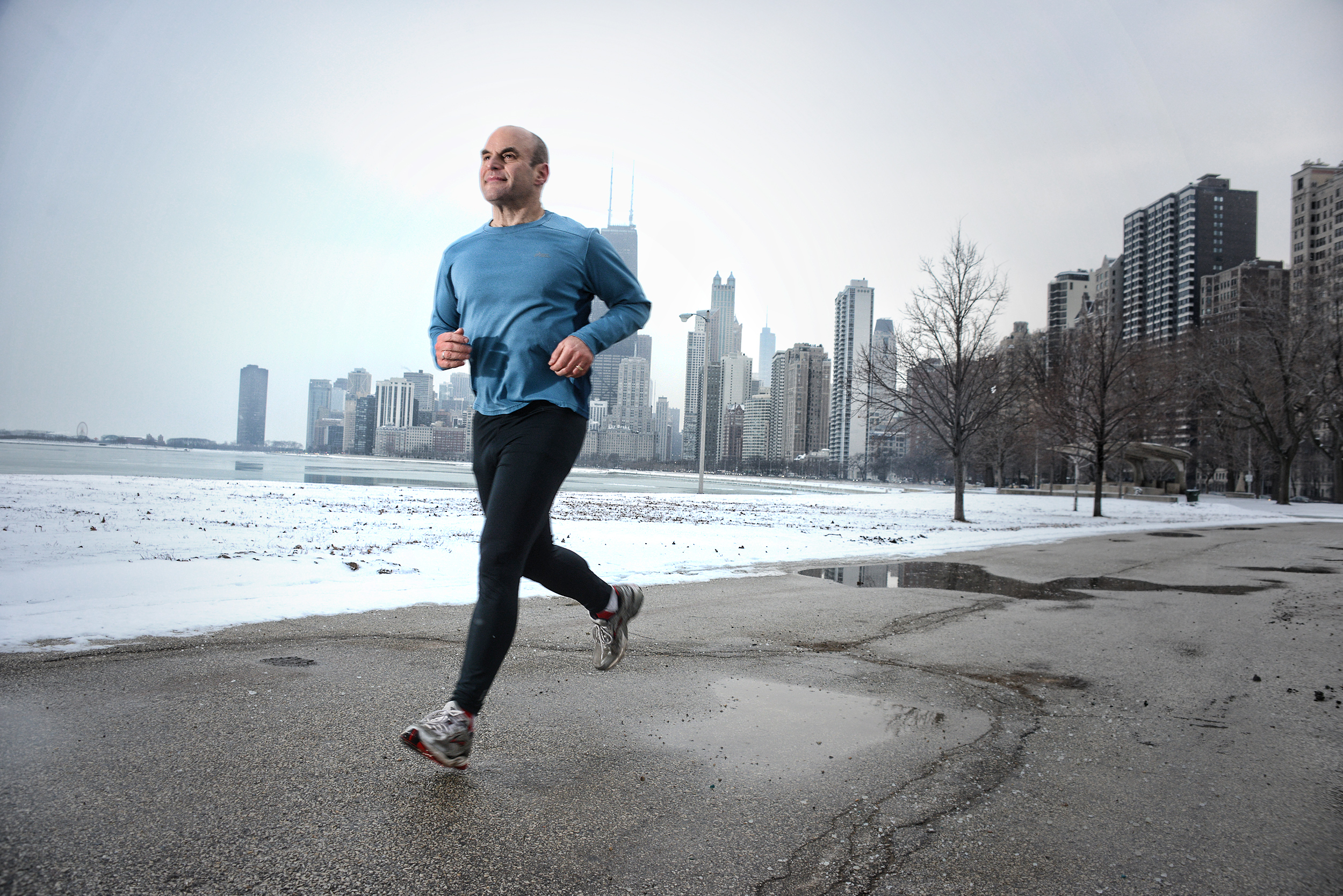 We've all had a case of the winter blues at some point – less sun and snow covered roads can leave us feeling more irritable than normal! Don't let winter put you in a rut, we've got 10 ways to stay active through all of the ice and snow that comes your way:
Outdoors
Skiing/sledding/snowboarding: Visiting a ski resort or your local hill can be a great activity to enjoy with friends and family. Burn extra calories by skipping the lift and walking back up the hill!
Snow hiking/snowshoeing: You can still enjoy your favorite parks and trails with snow on the ground, just in a different way! Many state and local parks remain open all year-round in any weather. You can choose how intense your workout is based on the difficulty of the trail.
Ice skating: Ice skating is good for building lower body strength and getting in some cardio. This is another great activity you can enjoy with the family, a group of friends, or as a couple.
Ice fishing: The sport of fishing doesn't have to end when the water freezes over! Ice fishing is a great way to enjoy the water in a different way while building upper body strength.
Walking: It might surprise you just how beautiful an afternoon walk can be after a fresh snowfall. As long as temperatures aren't frigid, get out of the house for a 15 minute walk to get some fresh air!
The only thing holding you back from enjoying the winter landscape is often the temperature. Stock up on winter gear like gloves, hats and scarves to face the cold comfortably! Inevitably, the weather won't always cooperate. If the snow is too deep or the temperature is too low, consider some of these indoor options:
Indoors
Join a gym: A gym membership will give you a consistent place to go when you can't get your workout in anywhere else. It's easy to get your full workout in because you'll have access to a wide range of equipment, trainers, group fitness classes and more. Some gyms even come equipped with indoor pools that can give you a taste of the warm weather to come!
Take the stairs: Whether you're shopping, working or running errands – take the stairs whenever you can to help burn a few extra calories.
Join an indoor sports league: Check your local gym or community center for indoor sports leagues like soccer, volleyball or tennis. Not only will you stay active, you might make a few new friends along the way!
Set a workout routine from home: Don't feel like leaving the house? Invest in some equipment that can help you break a sweat. You can achieve a full body workout using free weights or resistance bands, and they won't add too much clutter to your home.
Use online trainers to stay motivated: There are plenty of workouts worth trying that don't require any equipment at all, such as yoga, cardio, pilates or strength training. Check online for any apps that offer a free motivational trainer as part of the program to ensure you put in the workout you want!
---
Just as the seasons change, your options for staying active do too. Whether it's sledding with the kids, making a skating date night, or simply a walk alone to enjoy the fresh snowfall lying on the trees – remember these activities will only last for the season.
With Rockford Mutual Insurance, you can take the time to relax and enjoy more of what makes you happy knowing your home is protected as is your journey. Ask your local RMIC Agent about our coverage today!
Amy Casey
Social Media & Communications Specialist
Amy joined Rockford Mutual in January of 2017 with an Associates Degree in Marketing. Amy has a great understanding of insurance in general as she has obtained her Associate in General Insurance designation.