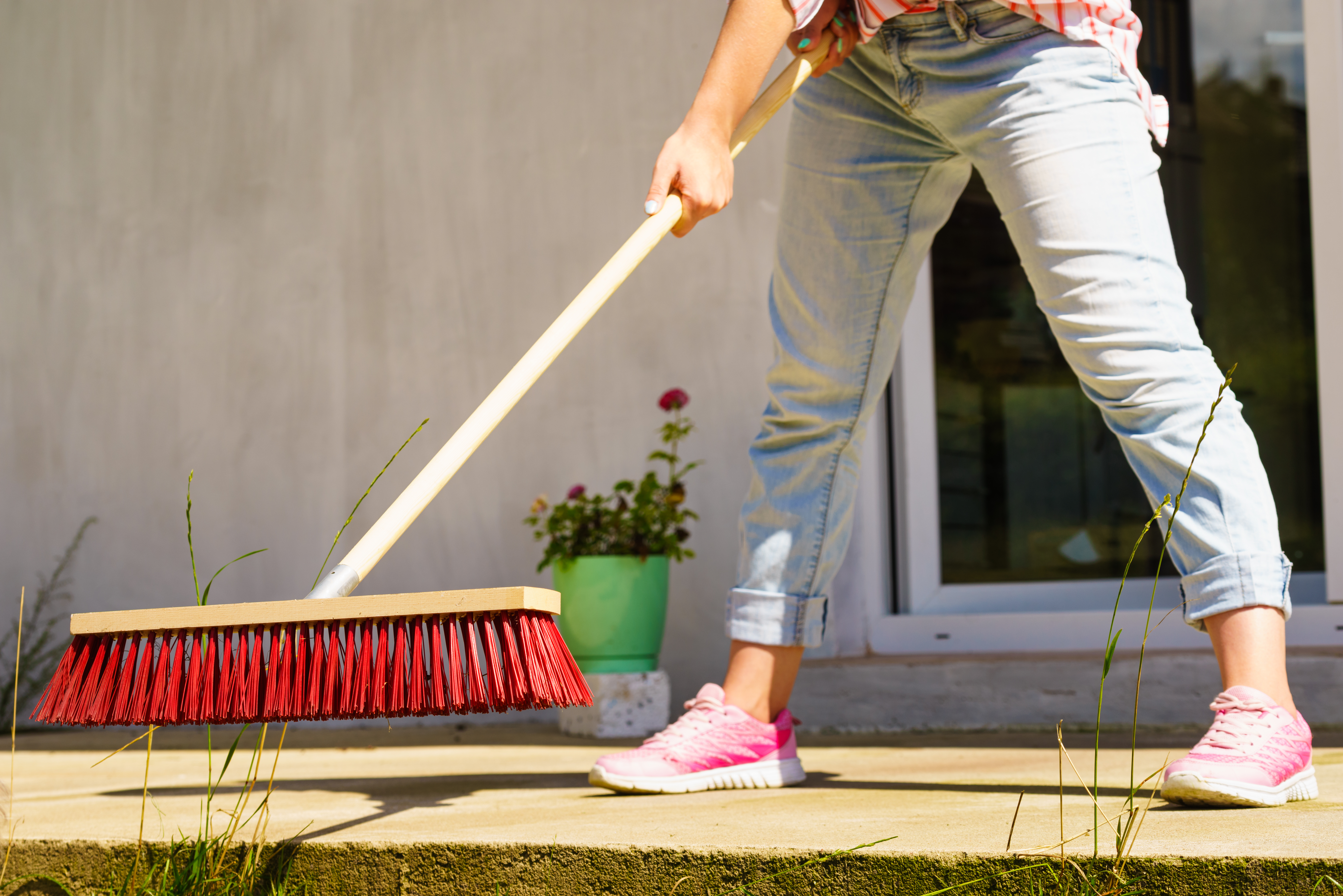 The last thing we want to do in the summer is maintenance – UGH! Well, a little maintenance here and there is better than a huge project sprouting up at the worst times (like in the middle of winter!).
Add these 10 items to your summer checklist to keep your home safe and sound:
1.Clean/Replace Furnace Filter
Although your furnace mainly works to heat your home, it's also a magnet for dirt, dust and other particulate matter and debris from your home.
This can cause a variety of health problems. You may find yourself more prone to colds and other viruses and germs because they aren't being properly cleaned from your air ducts. It can be especially troublesome for people with asthma, allergies, and breathing disorders.
Generally, your furnace filter should be cleaned and/or replaced every 60-90 days.
2.Clean Air Conditioner Filter
There is nothing worse than baking in your home on a 100-degree day without AC. A clogged air-filter restricts the flow of cold air, causing it to build up inside of the air conditioner and lower the internal temperature. This could very easily cause your unit to freeze up.
If you have a window unit, remove and clean the filter every season. If you have central air, the general rule of thumb is to have the AC unit inspected by a professional once a year to keep the frigid air blowing.
3.Test House Alarms
This is an easy (but life-saving) home maintenance step that you can complete in no time! Simply push the test button on your smoke and carbon monoxide alarms and listen for the alarm. Don't hear anything? It's time to replace the batteries and repeat the test again.
Don't forget to test your security alarm, too! Every system is different, but your system should have a test button as well located on your dashboard.
4.Check Your Roof
The wind and heavy rains that come along with summer can easily damage your roof. Check for missing and/or cracked shingles, mold or debris. It's easier to make small repairs every summer than spending thousands of dollars to replace the entire roof.
5.Clean Your Gutters
If they aren't maintained properly, gutters can wreak havoc on your property. Standing water and leaf build-up won't only attract unwanted mosquitoes and critters, it will cause an overflow of water to build at the foundation of your home because the water isn't passing through the system appropriately. This water buildup can find its way through cracks in your foundation and unsealed window wells – causing water damage to your home.
Using the three-points-of-contact climb on your ladder, scale to reach your gutters and remove all debris to keep everything in working order.
6.Ensure Indoor/Outdoor Vents Are Not Blocked
Household vents can collect dust and debris from around your home quite easily. Remove the coverings on your vents and vacuum out all of the dust. Your indoor fans should run more quietly and efficiently.
Also check on the vents outside of your home to ensure they aren't blocked or clogged with debris. Dryer vents are commonly overlooked and cause an estimated 2,900 home fires each year.
7.Inspect Your Deck/Patio
Look for signs of wear in your deck and patio including:
Wood Rot
Cracks
Mold
Warping
Wobbling Deck Boards, Unstable Railings, Dangerous Posts.
No Ledger Flashing
Make necessary repairs and then prepare your deck/patio for the rest of the season. Give the whole surface a good scrub, power wash, sealing, or even some sanding. A little maintenance will go a long way in making this outdoor space last for many years to come.
8.Inspect the Grading Around Your Home
If the grading around your home is off pitch, water can potentially make its way into your home. As you're inspecting the grading around your home, you want to ensure the pitch of the ground around your home's foundation is sloping away from your home.  This allows ground water to run away from the home and not towards the home.
If you notice any low areas where the grading is at the lowest point of the foundation, simply add some top soil to correct the problem.
9.Fix Driveway Cracks
Cracks and potholes in your driveway aren't only an eyesore, they can lead to larger structural problems. Deep, thick cracks could signify different dangers, such as a tree beginning to uproot.
Replacing your entire driveway can be a hefty expense, so knowing whether or not you should patch, repair or replace it makes all of the difference. Angies List identifies not only how to make that decision, but also how to go about the repairs.
10.Check Your Fence
If your home has a chain-linked-fence, make sure there are no parts of the fence that are broken.  This is especially true if you have fencing to help keep your dogs safe and secure.
If you have privacy fencing, check to make sure there are no broken or missing fence pieces.  In addition to checking on the condition of the fence, you may also want to consider painting or staining your fence.  Just like painting or staining a deck will prolong its life, the same can be said about a fence.
Rockford Mutual Insurance Company can also help keep you safe – on the road, at home and on the go. Find a local Rockford Mutual Insurance Agent near you today!
Amy Casey
Social Media & Communications Specialist
Amy joined Rockford Mutual in January of 2017 with an Associates Degree in Marketing. Amy has a great understanding of insurance in general as she has obtained her Associate in General Insurance designation.