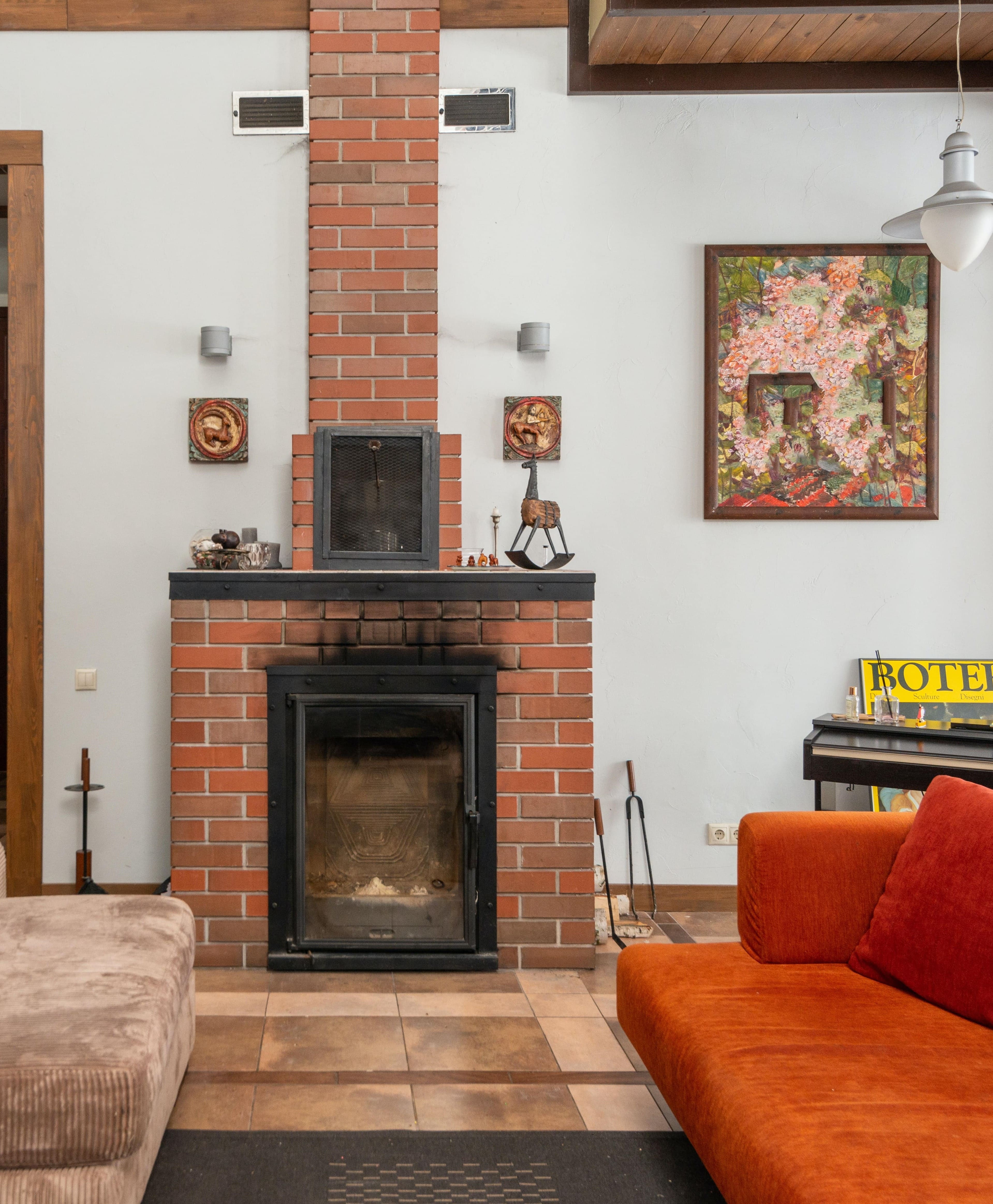 According to the U.S. Consumer Product Safety Commission (USCPSC), an average of 17,600 chimney fires occurred annually in the United States between 2015 and 2017. Having a fireplace is a great enhancement to your homes look, but it can be dangerous if you have not taken the time to ensure your chimney is in good condition. To make sure your chimney is safe to use, follow the tips below:
1. Get a Chimney Inspection:
The first step to make sure your chimney is safe for use is to have it inspected and swept if it needs to be cleaned. This helps avoid a potential fire or carbon monoxide poisoning because the inspector will be able to let you know what condition your chimney is in.
2. Cap Your Chimney:
Whenever you are not using your chimney, cap it off. A good cap is usually made from stainless steel, so it doesn't rust. The cap is in place to keep animals, debris, and leaves out so that it will not block the flow of gas.
3. Keep It Clear:
Keep any furniture or decor a good distance away from the fireplace. Any exposure to heat can become an opportunity to catch fire over time.
4. Add a Screen or Door:
Adding screen or glass doors in front of your fireplace will help keep the sparks within instead of potentially burning any carpet or furniture. This will also help add another layer of security if you have any small children. If you decide or have glass doors, never leave them closed when a fire is burning.
5. Working Detectors:
Make sure your smoke and carbon monoxide detectors are up to date and are working properly. Your detectors should be placed on the ceiling since that is the optimal place the smoke or carbon monoxide will rise.
6. Fire Starter:
Use the appropriate fire starter specifically made for fireplace use. The use of gasoline, lighter fluid and charcoal grill lighter are prohibited. These types of lighters can increase the potential for fire because they can cause flames to become too large. Also, some of them are considered an accelerant that can leave residue behind which could potentially cause an ignition within the flue.
7. Clean Outside the Chimney:
The inside of the chimney is the most talked about aspect because it is viewed the most, but the area around the chimney is just as important. Make sure the area outside of your chimney is clean and that there are not any branches blocking the top.
8. Keep the Flame Small:
Do not burn too much wood at one time. The best place to burn the wood is towards the back of the fireplace on a grate. If you burn too much wood at a time it can increase the creosote that builds up over time and eventually cause the chimney to crack.
9. Watch the Fire:
Never leave your fire unattended. Sparks can fly as well as tumbling logs that may fall off the grate while it is burning.  This can cause a potential fire.
10. Research:
Before getting an inspection do research to find a trustworthy and reputable business. Ensure that they have the appropriate certifications and training complete to do the job properly. Check out websites such as angi.com or ask close friends for recommendations.
---
Using these tips above is a great way to ensure that you will be able to enjoy the warmth and aesthetic from your fireplace, but also keep you and your family safe while doing so. Even if you do not use your chimney at all, it is still good to get it checked annually to make sure it is in good condition.
Got your chimney covered already? Make sure your home is protected as well with a quote from your local Rockford Mutual Independent Agent today.
Shamara Glover
Marketing Assistant
Shamara joined Rockford Mutual in November of 2019 with a Bachelor's degree in Business Administration from Robert Morris University in Chicago.