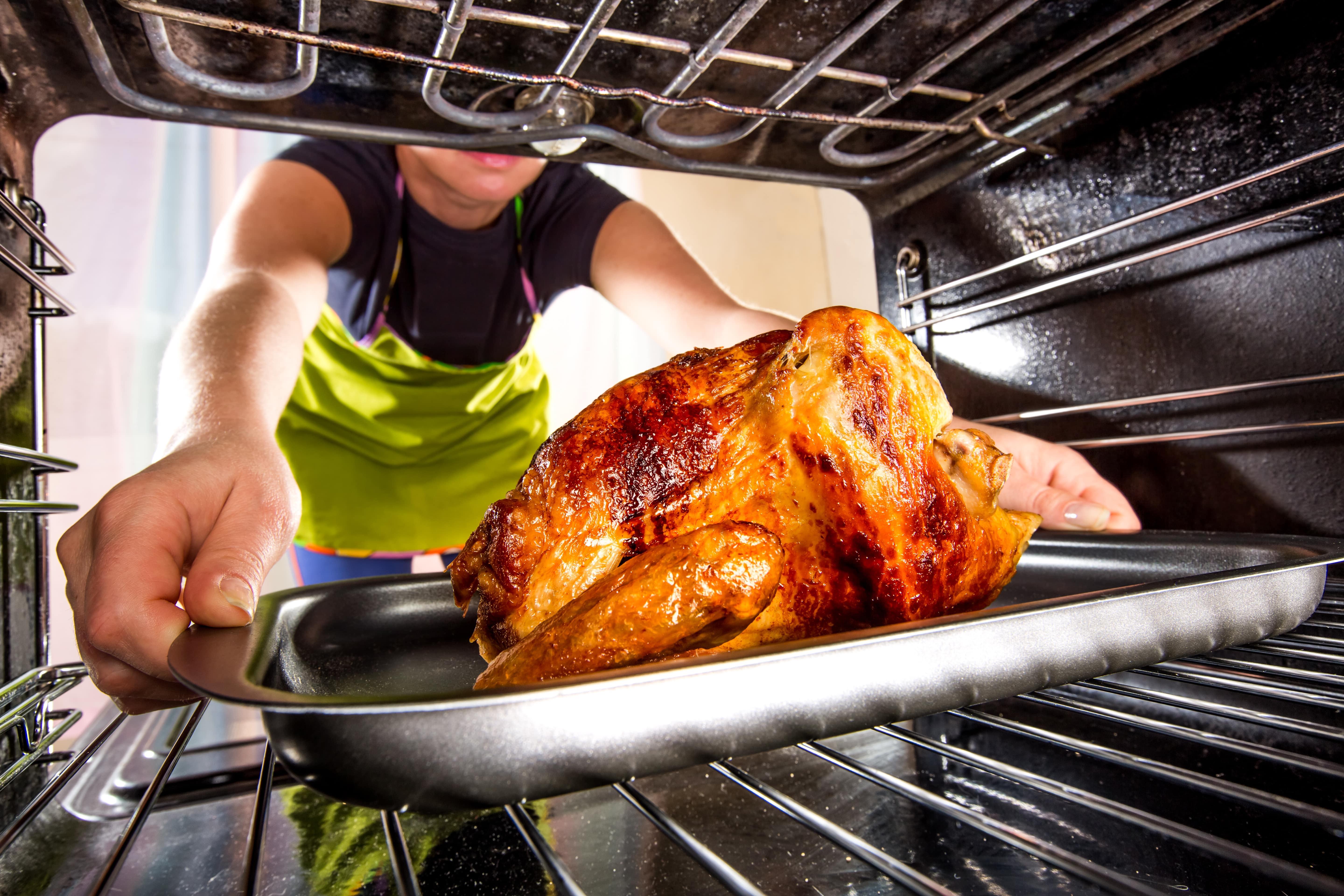 On Thanksgiving we may gather with family and friends, or have a more personal meal. Between cooking, decorating and cleaning, Thanksgiving festivities can become quite a frenzy – a potentially hazardous one at that!
According to FEMA Thanksgiving is the peak day for home cooking fires, followed by Christmas Day and Christmas Eve. A staggering 77% of those fires are caused by cooking. As you start to prepare for that huge holiday feast, remember to be mindful of the potential fire hazards present in your home so you can enjoy your time safely:
 1. Stovetops & Ovens
Cooking on Thanksgiving can be hectic; from roasting the turkey and making sure it doesn't burn to perfecting the texture of your homemade mashed potatoes. Often times you're preparing several dishes at once while entertaining your guests, making it difficult to keep tabs on everything.
These simple safety tips will help reduce the possibility of a cooking fire in your kitchen:
Clean your stove and oven prior to the holiday, removing food and grease buildup from the oven, burners and stovetop.
Never leave the kitchen unattended and don't become distracted by guests.
Keep a close eye when cooking your turkey, set a timer, and check it frequently. Never leave your home while the turkey is cooking.
Make sure children stay away from the stove. Try to use the back burners if possible to avoid a potential burn injury.
Keep a flame-resistant oven mitt, lid or potholder handy to smother any potential flames.
If an oven fire occurs, turn off the heat and keep the door closed. If it doesn't burn out on it's own, call 911.
Double check that your smoke alarms are functioning correctly prior to the holiday and that batteries are sufficiently charged.
Practice your fire escape plan with the family before Thanksgiving Day.
 2. Turkey Fryers
Turkey fryers are among the most hazardous methods of cooking on Thanksgiving Day. The piping hot oil and gas burner provide the perfect combination for a dangerous fire. Keep an eye on what you fry and follow these safety tips:
Always use deep fryers outdoors on a solid level surface, keeping it a safe distance from your home and flammable materials.
Never use a fryer in a garage or enclosed space, under a patio cover or on a wooden deck.
Do not overfill your fryer with oil. Determine the correct amount of oil needed by first placing the turkey in the pot with water.
Thaw your turkey before you fry it. A partially frozen turkey will cause hot oil to splatter. Thaw your turkey completely in your refrigerator prior to Thanksgiving following these USDA guidelines:


4 to 12 pounds: one to three days
12 to 16 pounds: three to four days
16 to 20 pounds: four to five days
20 to 24 pounds: five to six days

Never leave the fryer unattended as they can easily overheat and start a fire. Check the temperature often using a cooking thermometer to ensure the oil doesn't overheat.
Create a 3-foot "kid-and pet-free zone" around your fryer,
Always use long cooking gloves or high-quality oven mitts and wear long sleeves. Fryers can get dangerously hot and cause burn injuries.
Keep all-purpose fire extinguishers nearby.
If a turkey fryer fire occurs, call 911 immediately.
 3. Candles
According to the USFA, candles are responsible for an estimated 15,600 residential fires a year, causing 150 deaths, 1,270 injuries and $539 million in property damage. More than 50% of candle fires are caused by holiday decorations catching fire because the candle was placed too close to flammable materials.
Although they smell wonderful during the holidays, they pose a serious fire hazard. Consider alternative methods for freshening up your home - wax warmers, potpourri, room scent spray, etc. If you plan on lighting candles for your special event, do so as safely as possible:
Keep candles at least 12 inches from anything flammable.
Never leave a candle lit when leaving your home.
Ensure your candle is placed on a level surface with plenty of space around it.
Keep children and pets at least 2 feet away from candles.
No one thinks of experiencing a house fire on Thanksgiving, but accidents do happen. We hope you keep these tips in mind as you begin to plan your Thanksgiving holiday with friends and family, so that everything is smooth sailing! 
Ask your local Rockford Mutual Insurance Agent about how we can protect your home today!
Amy Casey
Social Media & Communications Coordinator
Amy joined Rockford Mutual in January of 2017 with an Associates Degree in Marketing. Amy has a great understanding of insurance in general as she is currently working towards an Associate in General Insurance designation.