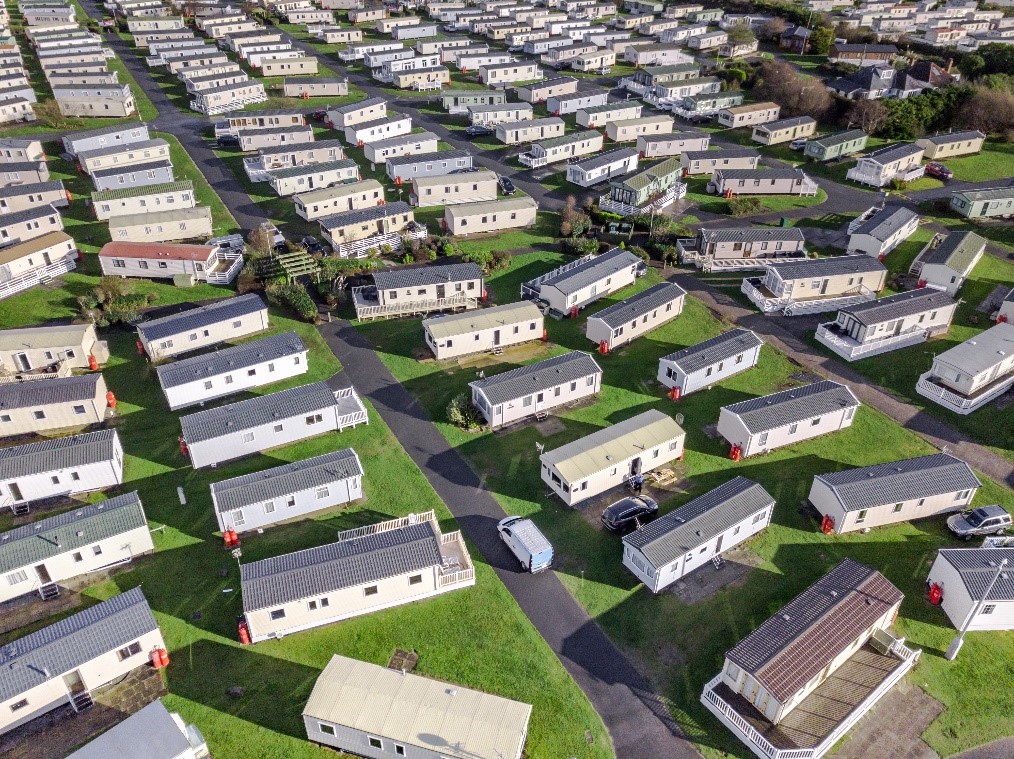 Manufactured homes have become a more popular living option over time instead of buying a standard home or renting. According to the Manufactured Housing Institute, about 22 million people reside in manufactured homes. Although these homes give an affordable housing option, they can be more vulnerable in the case of severe winds and tornados. This home safety guide will help reveal how your home may measure up Amidst severe weather.  
Weather Incidents
Tornadoes and winds  can cause significant damage to buildings and homes, but they detrimental to manufactured homes. This is why it is imperative to know what your hones wind zone rating is. A wind zone is the rating of the amount of wind pressure a manufactured home must be built to withstand, based on the home's location:
HUD Wind Zone Ratings:
The HUD wind zone rating was created in 1976 by the by the U.S. Department of Housing and Urban Development (HUD Code). This was created to ensure that the manufactured homes are  built to a certain standard to last in different areas where wind is heavier than others.
The wind zone ratings are split into 3 different zones. Zone I is the lowest and Zone 3 is the highest. It's important to note that a manufactured home that's built for Zone I cannot be placed by the manufacturer in a wind zone that can experience higher wind speeds. However, a home that's built to the higher Zone like II or III standards can be placed in Zone I.
Zone I – This zone generally covers most of the interior of the U.S. where hurricanes are not as common, and it can withstand a 70-mph basic wind speed.
Zone II – This zone is designated for areas that lie along the coasts and are prone to hurricanes. These areas can experience wind speeds of 100-mph.
Zone III – Lies along the coast of certain states, homes must be built to withstand winds of up to 110-mph because hurricane-force winds are more frequent in these areas.
Anchoring:
Since manufactured homes are lighter weight, they will require proper anchoring to help hold them in place. There are two types of anchoring: top anchors and frame anchors.
The type of anchoring and ties you will need depends on the type of lot your manufactured home sits on and zone you are in.
General Safety Tips
Along with the proper anchoring here are a few tips to give you added peace of mind and help make your home even safer.
Have a plan in place along with an emergency kit stocked with food, water, and a first aid kit.
Keep trees and shrubs trimmed
Install permanent shutters to cover windows
Try to get your roofing checked occasionally - if you happen to notice any loose material try to secure it.
Secure all outdoor furniture prior to a storm event
---
Continuously strengthening your home, having plans and evacuation steps in place, and staying on top of maintenance around your home you can minimize the chances of significant damage.
Contact your local RMIC Agent to make sure you've got the protection you need for your home and family.
Shamara Glover
Marketing Assistant
Shamara joined Rockford Mutual in November of 2019 with a Bachelor's degree in Business Administration from Robert Morris University in Chicago.