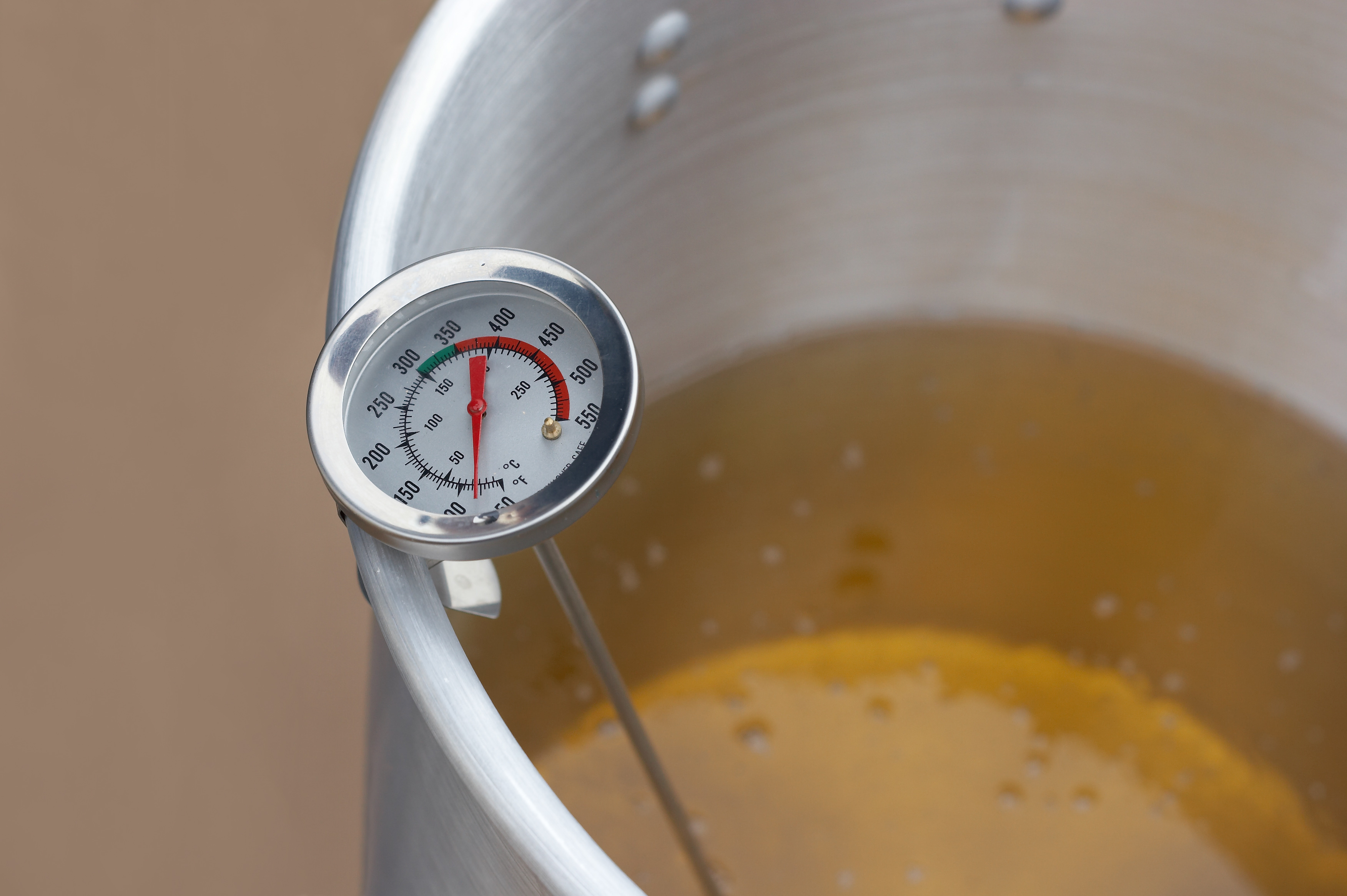 Thanksgiving is a holiday full of tasty treats, but the star is typically a nice juicy turkey! Every family has their preference of how to prepare their turkey; whether it be roasted, smoked or one of the more popular options – fried!
Although deep frying a turkey will give you that deliciously crisp skin, moist meat and fabulous flavor, it is one of the most dangerous methods of cooking a turkey. Not only does the piping hot oil pose a fire risk, it poses a huge personal injury risk as well.
According to FEMA Thanksgiving is the peak day for home cooking fires, with approximately 2,400 fires reported on Thanksgiving Day between 2014 – 2016.  
Keep these potential dangers in mind and keep an eye on what you fry:
5 Dangers of Deep Frying
Oil Spills – Turkey fryers can easily tip over spreading hot oil throughout a large area. If some of this oil happens to spill onto the burner, you could face a widespread fire that is very difficult to extinguish on your own.
Overfilling Oil – Filling the fryer with excess oil will also cause an oil spill once the turkey is placed inside of the unit, posing a similar fire hazard as danger #1.
Oil Splatters – Similar to placing hot water on a frozen windshield, placing a frozen turkey into piping hot oil will cause the hot oil to splatter everywhere; yet another fire hazard.
Overheating – Turkey fryers can easily overheat and start a fire if the oil gets too hot.
Burn Injuries – The pot, handles and lid of a turkey fryer can get dangerously hot and cause burn injuries if being handled with bare hands.
Deep Frying Safety
Always use deep fryers outdoors on a solid level surface, keeping it a safe distance from your home and flammable materials.
Never use a fryer in a garage or enclosed space, under a patio cover or on a wooden deck.
Do not overfill your fryer with oil. Determine the correct amount of oil needed by first placing the turkey in the pot with water.
Thaw your turkey before you fry it. A partially frozen turkey will cause hot oil to splatter. Thaw your turkey completely in your refrigerator prior to Thanksgiving following these USDA guidelines:


4 to 12 pounds: one to three days
12 to 16 pounds: three to four days
16 to 20 pounds: four to five days
20 to 24 pounds: five to six days

Never leave the fryer unattended as they can easily overheat and start a fire. Check the temperature often using a cooking thermometer to ensure the oil doesn't overheat.
Create a 3-foot "kid-and pet-free zone" around your fryer,
Always use long cooking gloves or high-quality oven mitts and wear long sleeves. Fryers can get dangerously hot and cause burn injuries.
Keep all-purpose fire extinguishers nearby.
If a turkey fryer fire occurs, call 911 immediately.
Make it yet another Thanksgiving to remember, not one you'd want to forget because of a horrible accident. Always use caution when operating turkey fryers. 
Protect your home throughout every holiday, ask your local Rockford Mutual Insurance Agent for a free quote today!
Amy Casey
Social Media & Communications Specialist
Amy joined Rockford Mutual in January of 2017 with an Associates Degree in Marketing. Amy has a great understanding of insurance in general as she has obtained her Associate in General Insurance designation.