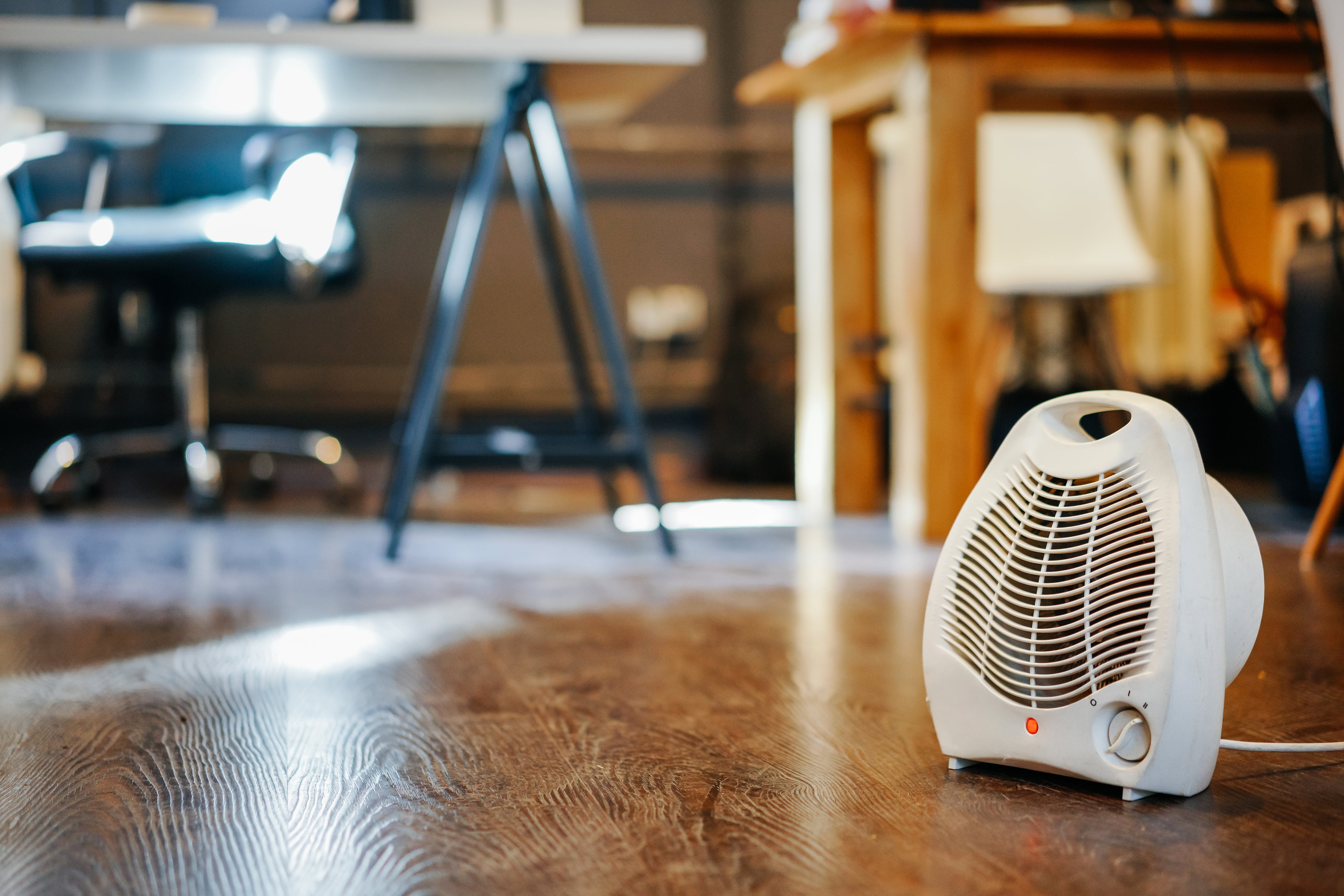 Wife: "Honey, grab my favorite blanket, my fuzziest socks and a nice cup of cocoa; I'm absolutely freezing!"
Husband: Lugs in the space heater, plugs it in and turns it on. "Your blanket is in the wash, I can't find your socks and we're out of cocoa, this will have to do."
Portable heaters are a convenient way to add direct warmth to the rooms you use the most. Whether you're in the midst of replacing your central heating system or simply battling a cold draft, portable heaters can be both efficient and economical when used appropriately.
As with any heating equipment, you must utilize your space heater with great care. Heating equipment is the second leading cause of house fires in the United States, resulting in more than 65,000 home fires annually. These fires cause hundreds of deaths, thousands of injuries and millions of dollars in property damage. Here are some guidelines to keep in mind:
Whole-Room vs. Personal Heater: Which is Suitable for Your Needs?
Before you purchase a space heater, gauge how much heat you need for the specific area it will be placed. Your electric bill will skyrocket if you place a large electric space heater in a small room. On the other hand, placing a portable gas or electric heater that is rated for a small space in a large room will make it work harder to heat the space, resulting in a higher bill as well. It's vital you select a portable heater that fits your space and is equipped with overheat protection.
Location, Location, Location!
How close do you let your feet get to a fire? Not too close I presume! Portable heaters can pose a huge fire risk, some models more than others.
Generally, you should keep your space heater a minimum of 3 feet away from anything combustible such as furniture, curtains, rugs, bedding, clothing, etc. If these items come in contact with a unit's too-hot surface or electric heating element they can catch flame rather quickly.  
Place your portable heater in a spacious area on a hard, level surface to minimize it's contact with combustibles.
Identify Safety Certifications
Portable space heaters that are listed by Nationally Recognized Testing Laboratories (NRTLs) have been tested, proven, and certified to meet specific safety standards. These heaters are required to include important information about the safe usage and care of the product.
A few common testing laboratory certifications to search for include ANSI (American National Standards Institute), UL (Underwriters Laboratories) and ETL (Intertek Group). You can rest assured that your portable heater is safe to use at home using the manufacturers instructions if it has one or more of these certifications.
Safety Tips for Portable Heater Use
Select a Heater with Tip-Over and Overheat Protection – The tip-over feature will automatically shut off your heater if it's tipped over for any reason. An overheating feature uses a temperature sensor to detect when the internal components of the heater become too hot. When an unsafe temperature is detected, the unit will automatically switch off to prevent overheating.
Plug Your Heater Directly into the Outlet – Make sure you plug your heater into an outlet with sufficient power capacity. Using an extension cord/power strip increases the chances of overheating, electrical shock injuries and fires. If you must use an extension cord, make sure it is properly rated and sized for your unit.
Place Heater on a Flat Level Surface – Space heaters are intended to be placed on the floor and not a table. Place it on a nonflammable surface that is flat and level.
Provide Sufficient Space – Establish a 3-foot pet- and kid-free zone around the heater. Also place the heater 3 feet away from combustibles.
Turn Your Heater Off When You Leave the Room or Go to Bed
Functioning Smoke Alarms – Make sure to have working smoke alarms installed on every level of your home and test them monthly.
Never Use a Heater with a Damaged Cord – Inspect your portable heaters cord periodically. If it is frayed or worn do not use the heater until it has been repaired or replaced.  
Keep Heaters Away from Water – Refrain from using heaters in a bathroom or humid environment unless it is specifically designed for use in damp spaces. Never touch a heater with wet hands as there is a significant risk of electrical shock.
---
Keeping these guidelines in mind will help you achieve better peace of mind as you keep your home cozy, comfortable and fire hazard-free this season. 
Ask your local Rockford Mutual Insurance Agent about our Homeowners Policies and how they can help protect you against an unexpected event such as a fire by heating equipment.
Amy Casey
Social Media & Communications Specialist
Amy joined Rockford Mutual in January of 2017 with an Associates Degree in Marketing. Amy has a great understanding of insurance in general as she has obtained her Associate in General Insurance designation.