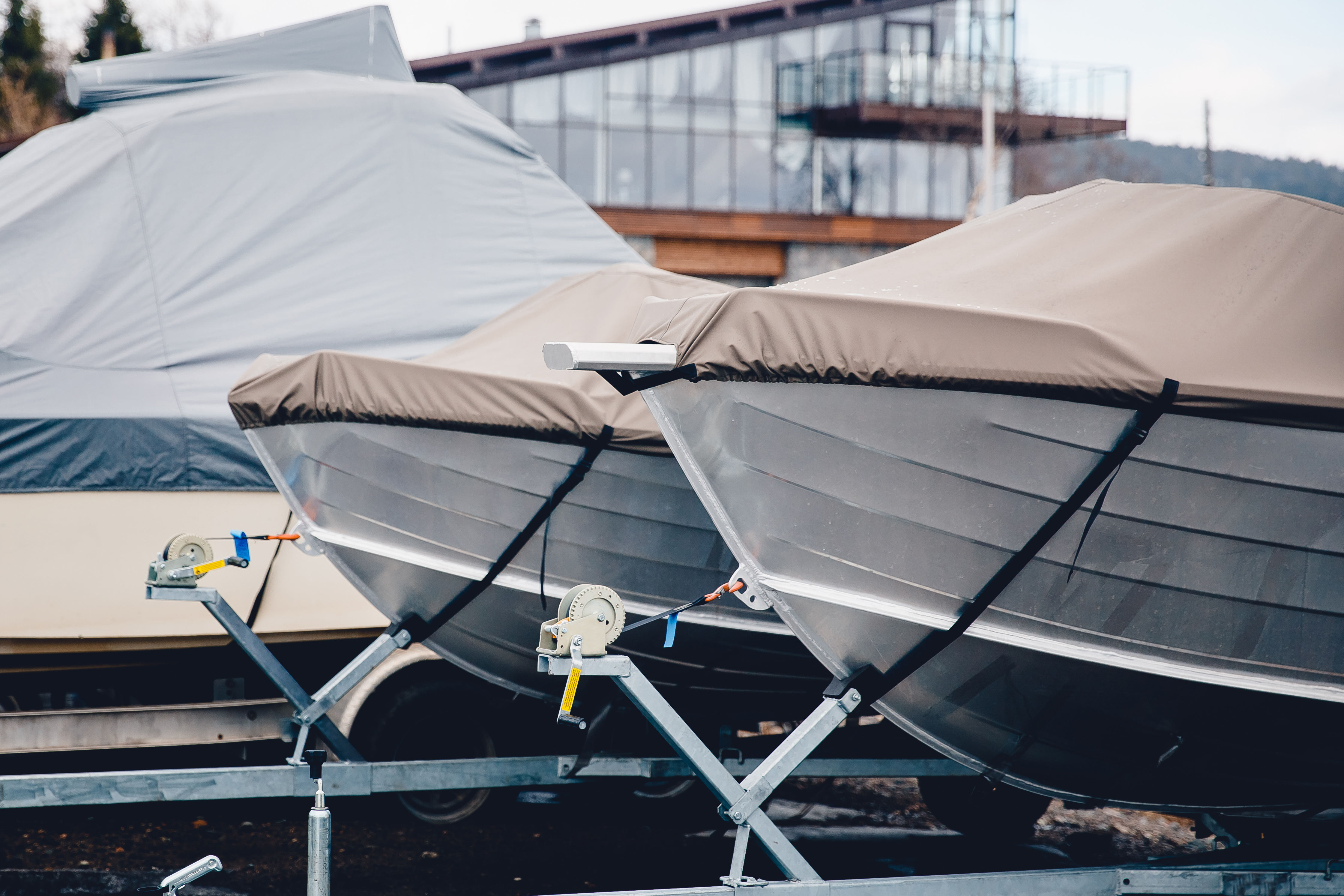 As the days continue to get shorter and fall inches closer and closer, it might be time to start thinking about winterizing your boat so it is in tip top-shape come spring.
Salt, sand or mud deposits could retain moisture that has the potential to expand once it freezes. This leads to a whirlwind of problems, including a cracked block, which would warrant an engine replacement.
You don't want to worry about spending more money than you need to in order to take your first joy ride this spring, so protect your boat throughout the off-season by following these steps:
Winterize the Engine
Flush the engine with fresh water. This process will flush salt, dirt and other debris out of your engine to prevent blockages and corrosion.
Stabilize the fuel. Fill the gas tank with fuel to about 95% of your tanks capacity. Add a gasoline stabilizer and follow the directions to determine the appropriate amount to add. Alternatively, you can also leave your tank completely empty for the season.
Fog the engine cylinders and carburetor intakes. This will help prevent corrosion. Be sure to double-check your owner's manual to determine the best type of fogging oil for your engine.
Flush your engine block with antifreeze. Antifreeze prevents water from freezing inside of your engine bock.
Change the oil. Try to complete this task right after running the boat, when the oil is still hot. Hot oil follows more easily, making it easier to suspend any contaminants or impurities.
Disengage the battery and store it in a safe, dry place. Your battery should be fully charged before you store it.
Clean the Interior & Exterior
Identify cracks & blisters on your hull. These may indicate a more serious problem that you may consider having a professional evaluate further, but nevertheless, you can keep them at bay. Puncture them, drain out any water, and patch them with an epoxy-based filler.
Clean the bottom of the boat. Scum and barnacles could be very difficult to remove after the freezing and thawing of winter, use a pressure washer to remove this buildup before moving your boat to storage.
Clean the interior of your boat. Use a gentle all-purpose cleaner to wipe down interior surfaces and get rid of grime. If necessary, vacuum and wash any carpets.
Protect your electronics and electronic fixtures. Remove whatever electronics you can and store them in a dry environment. Spray any exposed electronic fixtures with a moisture displacing lubricant.
Inspect your vessel's propeller and hub. Look for dented or bowed blades and widespread wear. Change damaged parts and perform needed repairs when winterizing your boat.
Storing your boat
Decide between wet and dry storage. Dry storage tends to be less expensive than storing your boat in the water. There are pros and cons to both – dry-stored boats are less susceptible to blisters in their hulls, but they are more susceptible to damage from sudden freezes than boats stored in the water.
Store your boat in a climate controlled setting. This will help to protect your boat from the elements, and may be especially important in areas where hurricanes and winter storms are a concern.
Cover your boat. Your boat should always be covered no matter which storage method you choose. Your cover should be tight-fitting, waterproof, and strong enough to hold up if snow or debris falls on it. Whichever type of cover you choose, it should be well ventilated to prevent trapped moisture inside your boat.
Amy Casey
Social Media & Communications Coordinator
Amy joined Rockford Mutual in January of 2017 with an Associates Degree in Marketing. Amy has a great understanding of insurance in general as she is currently working towards an Associate in General Insurance designation.