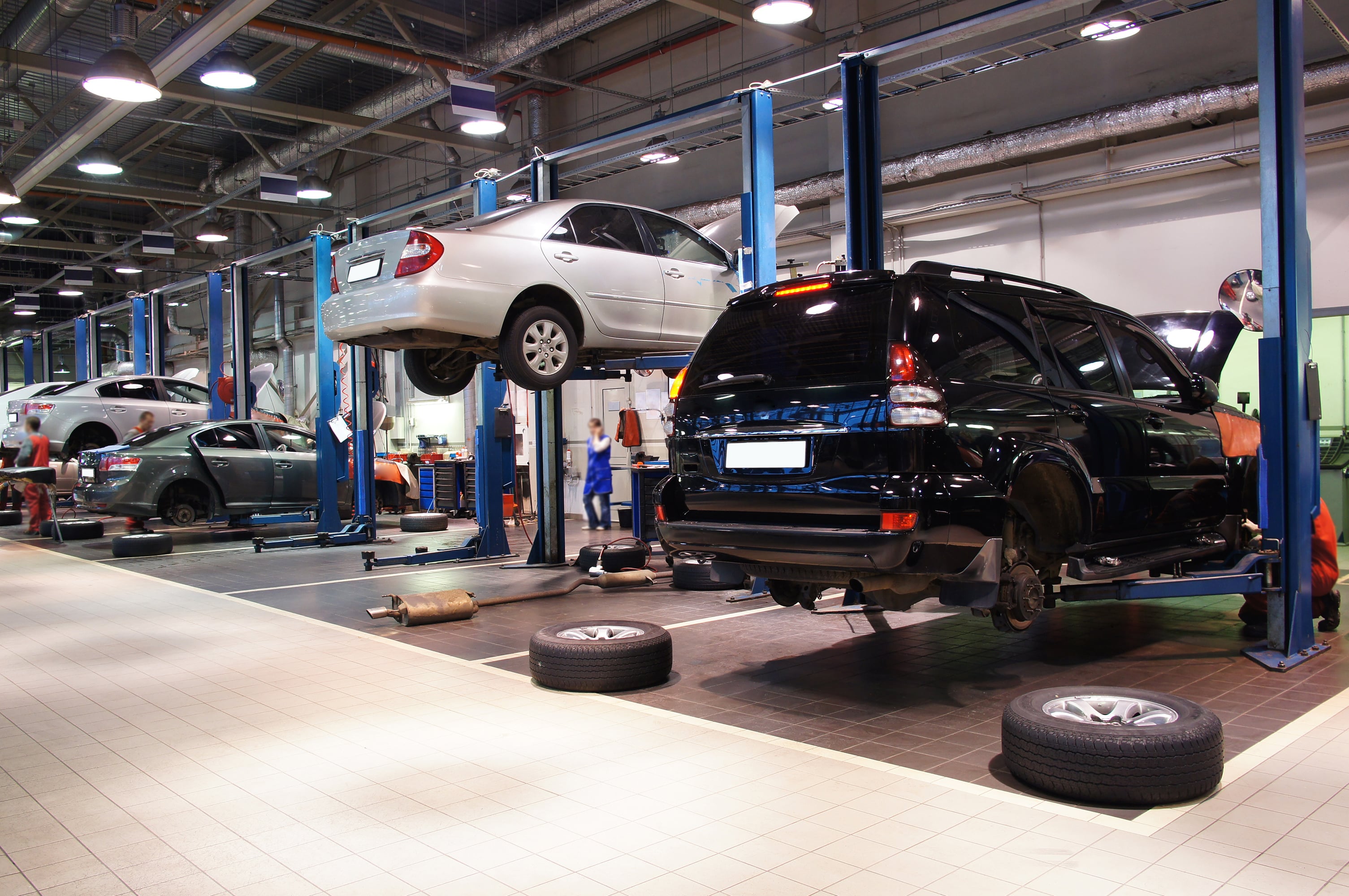 Auto shops are unique businesses that operate on numerous levels. No matter the specialty, or services provided, all auto shops face risks from simply running day-to-day operations.
A single loss in the shop could jeopardize the financial health of your business. Your local insurance agent can help you build a tailored business insurance policy to meet your needs. Here are 5 types of insurance we recommend for your auto shop:
1. Workers' Compensation
Your workers are your most valuable asset. Their skills and hard work keep business flowing every day. It is no secret that your crew is at risk of injury when working with cars and heavy equipment. In fact, the US Bureau of Labor Statistics reported nearly 9,500 non-fatal accidents and 60 deaths in 2019 within the auto repair sector.
Most states require businesses to carry Workers' Compensation coverage for the protection of their employees. To find the requirements for your state, click here. It's a good idea to invest in Workers' Compensation coverage to protect your employees from workplace injuries and ensure they return to work as quickly as possible.
2. Garagekeepers Insurance
This coverage is BIG! Garagekeepers insurance protects you from bearing expenses if customers' personal vehicles are damaged while in your custody. Garagekeepers insurance protects your business from additional liabilities unique to auto shops. There are a couple of types of coverage options your agent can help you navigate.
3. General Liability Insurance
General Liability insurance is a basic element of most business insurance policies protecting your business if you are responsible for injury to others or damage to others' property. Some things you might consider for making your shop safer for customers include:
Clean any grease or oil from the floor immediately
Make it clear that work areas are not accessible to customers
Repair any cracks in the floor or walls that could lead to customer injuries
4. Commercial Property Insurance
Commercial property insurance is another basic element of most business insurance policies as it protects your company's assets from covered causes of loss. From your building to your tools, it takes one major accident to lose your garage if you are responsible for paying for the damages out of pocket. Make sure you and your independent insurance agent select property limits that are sufficient for rebuilding your facilities in the event of a loss.
5. Loss of Income Insurance
There are certain events that may leave you unable to conduct business, such as a fire that burns your shop to the ground. You may be unable to earn income for several months while your shop is being rebuilt.
Business Income insurance is available to secure the financial future of your auto shop. It provides relief for lost income and extra expenses incurred following a covered cause of loss, so you can pick back up where you left off once your shop is ready to go.
---
It can be hard to understand all the different insurance coverages that pertain to your auto shop. Your independent insurance agent will help guide you through the process of choosing the coverages best suited for you.
*Disclaimer: This article is for informational purposes only and does not identify/describe coverage for any individual policy. All policyholders should reference their individual policy for coverage details.
Get quality protection with the attention to detail you deserve, find a Rockford Mutual Insurance Agent near you:
Amy Casey
Social Media & Communications Specialist
Amy joined Rockford Mutual in January of 2017 with an Associates Degree in Marketing. Amy has a great understanding of insurance in general as she has obtained her Associate in General Insurance designation.