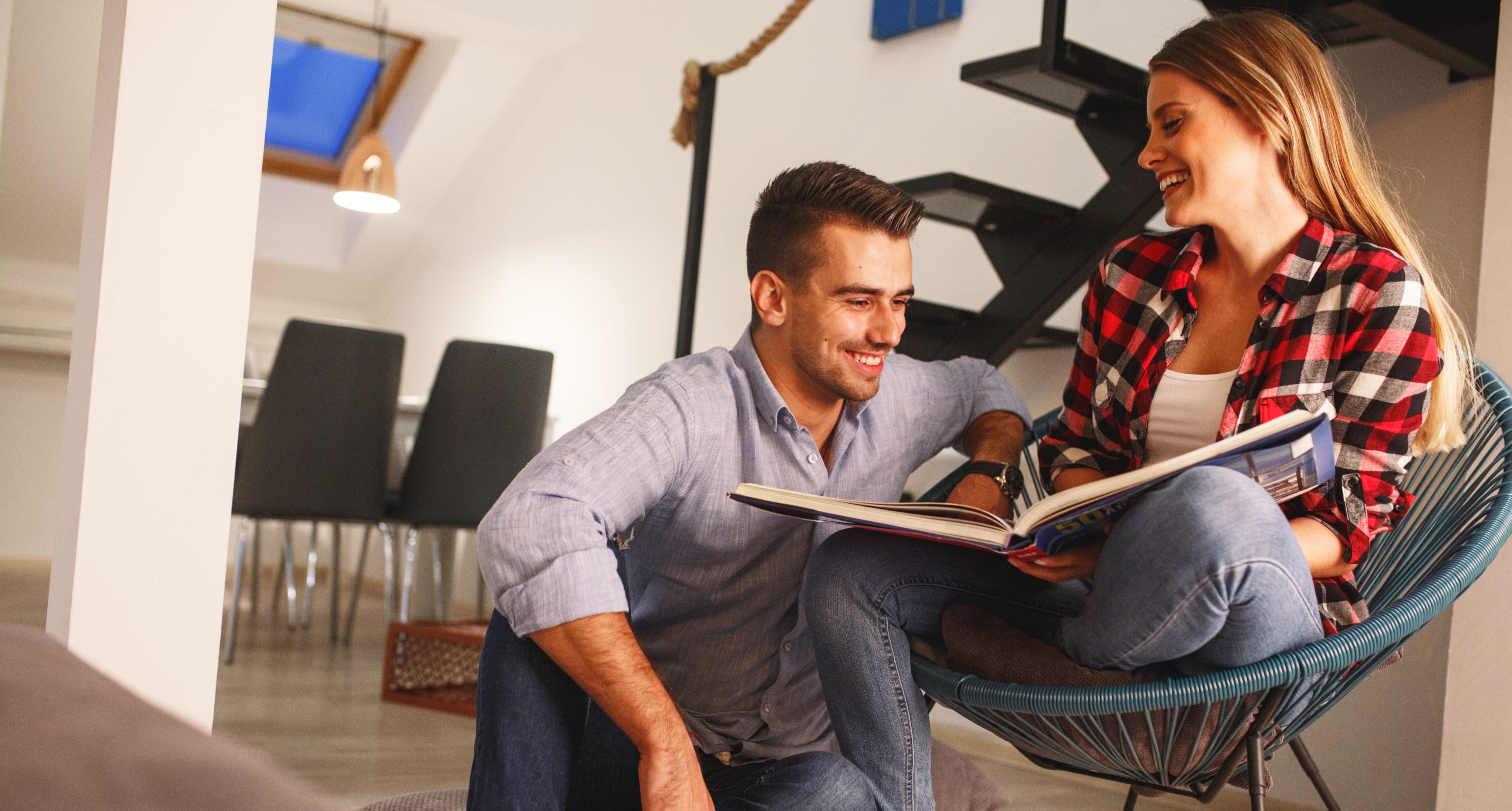 We've all heard of auto insurance, because in most cases we are legally required to have it. But renters insurance doesn't get talked about much because many people don't believe it is necessary. Say your neighbor's pipe bursts and your apartment becomes flooded, renters insurance will reimburse you for the property that got damaged. Basically, renters insurance protects you from having to pay for damage or destruction of your property due to a catastrophic event.
In 2016, Insurance Information Institutes found that a whopping 95% of homeowners had homeowners insurance, but only 41% of renters carried renters insurance! Why? Well, there are many myths and misconceptions surrounding what renters insurance actually does. Many people are unaware that they can obtain a renter's policy for their things, whether they rent an apartment, duplex, home or condominium. So, we've debunked 5 of the most common myths surrounding renters insurance:
Myth #1: My belongings Aren't Worth Insuring
We understand some renters feel as though their apartment is just an apartment and not an actual home. Renters often avoid expensive long-term furnishings and upgrades until they have a place of their own that is more permanent. But, even if your apartment is filled with furniture passed down to you from gramma, so what? Your things are still yours, and it would likely be more expensive to replace your property than you can afford out of pocket.
Just imagine, that new laptop you just bought for college is stolen out of your car. Or, the new weight bench you just put in the spare room is destroyed by a fire that started in the apartment below yours.
Accidents do happen. Things aren't very cheap today, and that's why they are certainly worth insuring.
Myth #2: Renters Insurance is Expensive
Yes, sometimes premiums for other types of insurance can be costly, but renters insurance is actually very affordable! Unlike other policies that cover structures and land, renters policies provide specific coverage for tenants who don't have to worry about an entire home.
In most cases, a renters insurance policy costs less than $20 a month. Keep in mind if you bundle your renters policy with your auto policy than that cost can be even lower, using a multi-policy discount.
Myth #3: Renters Insurance Offers Minimal Coverage
When people realize how inexpensive renters insurance is, they might think that it won't provide adequate coverage because it is so cheap. Actually, a good renters insurance policy will cover various items and/or incidents. This coverage can include:
Personal Property: Your policy will replace or repair those big-ticket items, like your furniture, as well as things like electronics, appliances and clothing. Your policy could cover the replacement cost value of your property, or the actual cash value, whichever you choose. So if that friend's Xbox you borrowed gets damaged at your apartment, your renters coverage could pay for its repair or replacement.
Liability and medical costs: If a guest or third-party visitor trips and falls in your apartment or if Fido gets nervous and bites your new friend (ouch!), you could be liable for any medical costs they suffer from their injuries because the incident happened in your rental. The liability coverage included in your policy will pay up to the policy limits you've chosen for such expenses.
Temporary/additional living expenses: If your apartment becomes uninhabitable (or, in extreme cases, nonexistent) your policy will reimburse you for the cost to stay in a hotel or motel until you find a new place to live. Keep in mind though, exclusions will apply. For example, renters insurance policies don't cover damage from earthquake or flood.
Myth #4: My Landlord's Policy Has Me Covered
Contrary to this myth, your landlord's policy does not cover you in any way, shape or form! A landlord's insurance policy is very different than a renter's. A landlord's policy protects the actual building, rather than the contents inside of it. In fact, it's actually illegal for your landlord to insure your belongings.
So, if your building catches fire and burns to the ground, your landlord gets reimbursed for damages to the building under their policy, but your property needs its own coverage.
Myth #5: The Chances of Something Happening to Me are Slim, so I Don't Need a Policy
Many people are apprehensive about spending their hard-earned money on insurance in general and feel as though the likelihood of experiencing a loss is low enough to avoid getting coverage. For example, "I'll go without health coverage because I never get sick".
This mentality applies to renters insurance, too, since many people don't anticipate getting hit with a major storm, burglary or emergency event. Unfortunately, we live in a world where these things happen – more often than you'd think. According to the FBI, there were 1,515,096 burglaries in 2016 alone, resulting in over $3.6 billion dollars in property losses.
---
Overall, don't let the myths about renters insurance stop you from obtaining the proper coverage. And, if you're still looking for more detail on how renters insurance works, don't sweat it! We partner with hundreds of independent insurance agents who take the time to go over the best options for you, individually.
Find a local Rockford Mutual Insurance Agent today to experience true piece of mind in your rental!
Amy Casey
Social Media & Communications Coordinator
Amy joined Rockford Mutual in January of 2017 with an Associates Degree in Marketing. Amy has a great understanding of insurance in general as she is currently working towards an Associate in General Insurance designation.