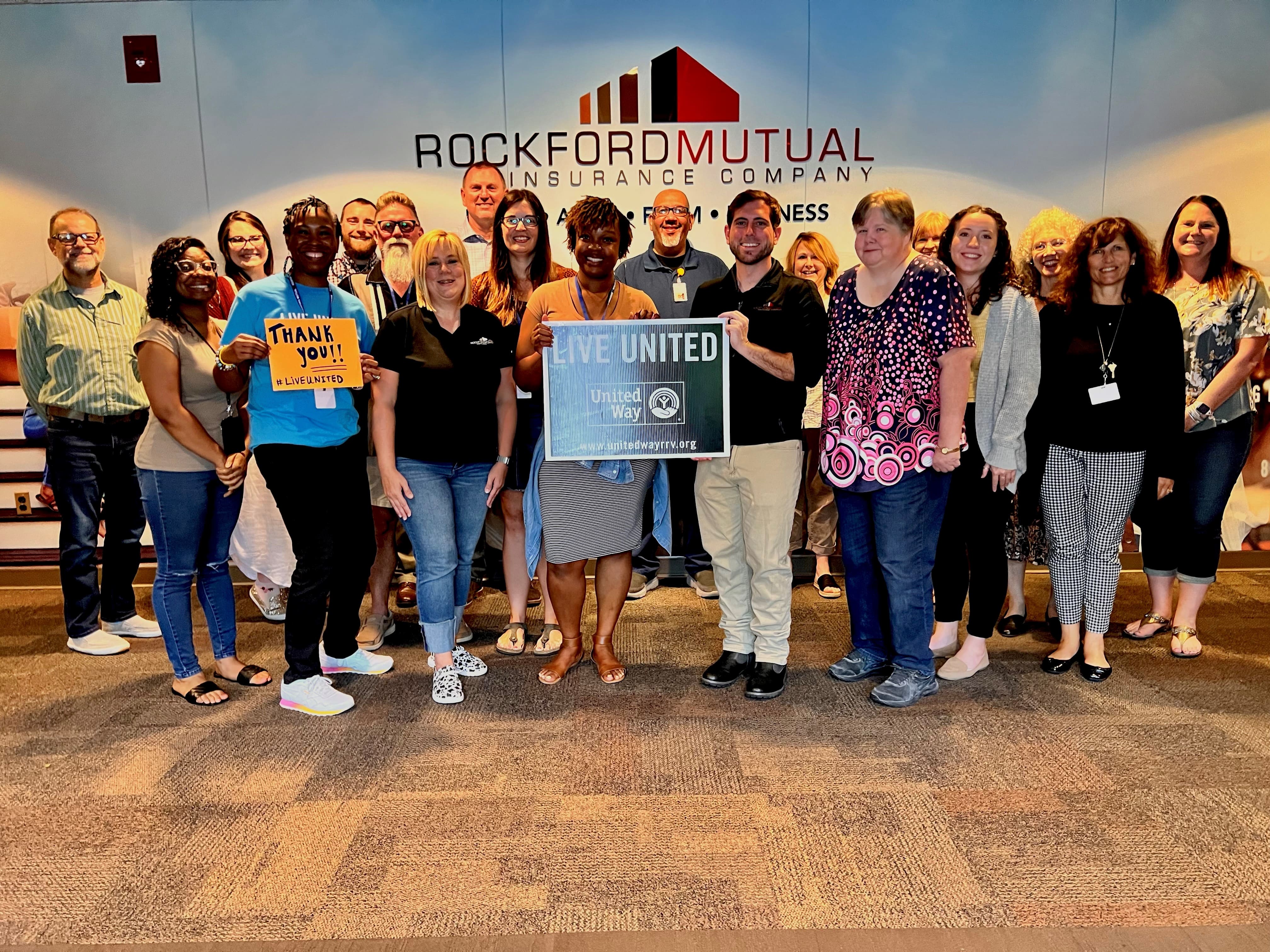 Rockford Mutual Insurance Company Named in United Way's TOP 50 Companies for Employee Giving
Rockford Mutual Insurance Company is proud to have earned a place on United Way of Rock River Valley's TOP 50 Companies for their 2022 Employee Giving Campaign!
For more than 100 years, United Way has served the Rock River Valley by bringing together people and resources to strengthen our entire community. Annually, around 200 companies support United Way and their efforts to unite the collective power of our community to improve lives. To be a top 50 supporter shows the incredible generosity of the Rockford Mutual workforce and our desire to give back.
Rockford Mutual and its associates have pledged to United Way for many years, but this year, the company surpassed $10,000 in contributions to the United Way of Rock River Valley.
"Being in this industry means having an understanding and appreciation for empathy, selflessness and giving," said Kent Shantz, President & CEO of RMIC. "I am astounded each and every day by how our associates embrace these qualities, and I couldn't be happier to see the impact they are making on our surrounding communities through pledging to United Way!"
"Our community's workforces are the backbone to the work United Way does," said Julie Bosma, President & CEO of United Way of Rock River Valley. "Without their support, we simply could not serve our residents. We are beyond grateful for Rockford Mutual and all their employees for truly being leaders and life-changers in our community. Thank you!"